Former Highest Paid WR Antonio Brown Targets Tyreek Hill, Davante Adams For Being Undervalued
Published 05/01/2022, 12:57 PM EDT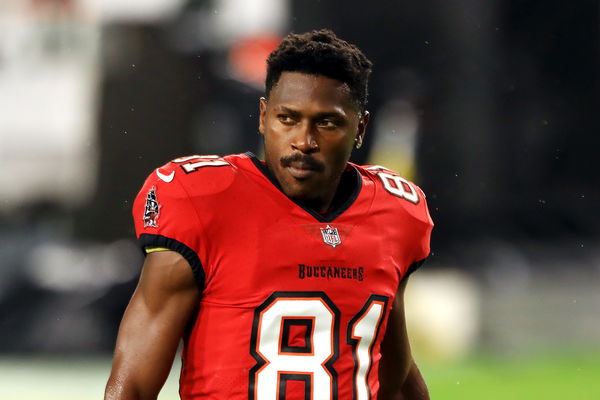 Antonio Brown, who once was the highest-paid wide receiver in the NFL, now finds a way back into the league. His career has come through a downward spiral, especially after his nine seasons with the Pittsburgh Steelers. Though his 2020 season came to fruition with his first-ever Super Bowl, the very next season he was scrubbed from the Bucs roster once and for all.
In 2017 Brown was made the highest-paid WR in the league with a $17 million average annual income. With years of consistent performances, the wideout certainly deserved so. However, after all these episodes of sparking controversies and dramas, Brown remains clueless as to why his skill become so undervalued in the league.
ADVERTISEMENT
Article continues below this ad
Antonio Brown wants that Tyreek Hill, Davante Adams contract
Recently, WRs Tyreek Hill and Davante Adams were given huge salary cap spaces by the Miami Dolphins and the Las Vegas Raiders, respectively. Hill signed a 4-year $120 million contract with the Dolphins, while Adams signed a 5-year 141.25 million deal with the Raiders.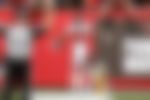 With such big contracts playing out, AB certainly feels left out. He believes that he is very much capable of pulling off the numbers that deserve such contracts. Yet, he remains undervalued in front of the other players.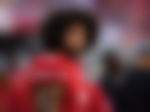 "I still feel like I can put up big numbers, and I see what these guys are getting paid," Brown said. "I just wonder why my value isn't being upheld as the same."
ADVERTISEMENT
Article continues below this ad
Can AB score that big ahead of the 2022 season?
Although there was a time when he used to produce numbers that like no other wideout in the league. However, his years of controversial engagements on and off the field have made him one of the most notorious WRs in the league. Brown was once believed to be among the best WRs of all time. Prime AB was even considered better than Randy Moss and Terrell Owen's class of WRs.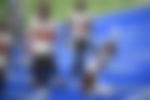 Although AB is one of the best wide receivers in the league even right now but is the performance on the gridiron the only measure to weigh the value of a WR? What are your thoughts? Let us know in the comments below.
ADVERTISEMENT
Article continues below this ad
Watch This Story: Patrick Mahomes and Travis Kelce Teamed Up to Beat Justin Timberlake and Jimmy Fallon in Golf Battle