Former Jets QB Believes Sam Darnold Will Embrace Challenge of Playing With Rookie QB
Published 04/04/2021, 3:24 PM EDT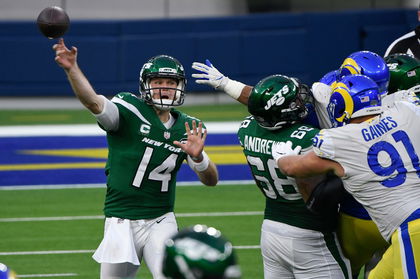 ---
---
Sam Darnold has been the subject of immense speculation. After a poor season with the New York Jets, there are doubts over Darnold's future.
ADVERTISEMENT
Article continues below this ad
After their dismal year, the Jets have the #2 overall pick in the draft, and rumors suggest that they will target a quarterback. But one former Jets quarterback thinks Darnold will invite the challenge of playing with a rookie.
Sam Darnold a victim of circumstance in New York
ADVERTISEMENT
Article continues below this ad
Former Jets quarterback Josh McCown spoke recently to ESPN. He noted that Sam Darnold was placed in an unfortunate situation with the New York Jets.
The people who brought him in, primed him to be the new face of the team, but things happened along the way that couldn't allow that to happen. However, Darnold has maintained a positive attitude throughout the situation.
"To be on the cusp of (an organizational reboot) and have them go, 'Yeah, that's not going to be for you, that's going to be for somebody else' — no doubt, it's hard.
"But I have not felt any negativity from him at all. He's always positive and always has a great mindset. That speaks to his character and what he's about."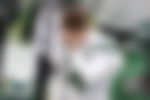 Furthermore, McCown added that he believes Sam Darnold can play alongside a young quarterback and compete. In fact, if the Jets cannot broker a deal, that is the route they should take.
And depending on which quarterback (in McCown's mind – Zach Wilson) thrives, a decision can be taken at the end of the season.
"Can it be done? Absolutely. In my mind, if you can't get the value now for him, that's absolutely how you go about it. I wouldn't even call it a competition.
"I would just say, 'We're going to go with Sam as the guy and bring Zach along.' If Sam knocks it out of the park, we'll re-evaluate where we are a year from now."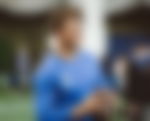 Darnold looking to redeem himself
McCown believes that Darnold will welcome the opportunity to compete with a young rookie quarterback and prove his worth.
Furthermore, Darnold will try to play the best football of his career to make the front office take a tough decision. But ultimately, McCown has total faith in Sam Darnold.
"Sam would embrace it and be helpful, but he'd also go out and work hard and try to make the most of the opportunity to play this year — and put it back on them and make them have to make a tough decision at the end of the year. I think, if that happens, really and truly, everybody wins."
ADVERTISEMENT
Article continues below this ad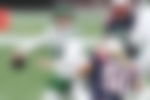 Can Sam Darnold redeem his career this season? He will be motivated to show that he is the player the Jets thought he was. However, his future is still unclear.
The Jets will most likely draft a quarterback at #2. However, they still haven't struck a deal for Sam Darnold and should do so if they plan to start the new rookie.
ADVERTISEMENT
Article continues below this ad