Former NFL Man backs Lamar Jackson-led Ravens for Deep Playoff Run
Published 01/06/2021, 7:36 AM EST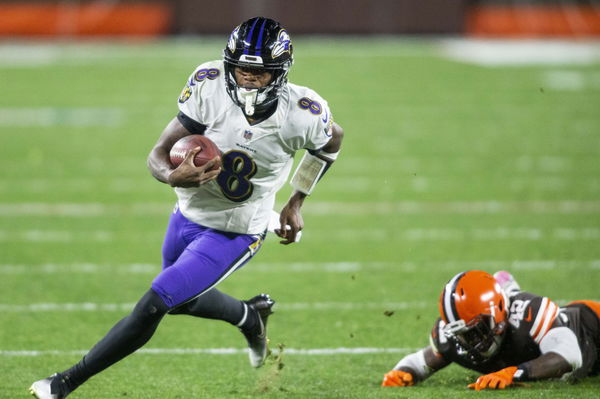 ---
---
Lamar Jackson made the NFL look like Madden last year as he made his way to the NFL MVP trophy in 2019. The Baltimore Ravens broke all sorts of records as he was voted the league's most valuable player by a unanimous vote. He is only the second NFL quarterback to win the award in that manner, the other being six-time Super Bowl winner Tom Brady.
ADVERTISEMENT
Article continues below this ad
It was obvious that he would find it hard to maintain his standards from last season. Jackson led the Ravens to an 11-4 record, throwing for 2,700+ yards with 26 passing TDs. He became the first quarterback in NFL history to rush for 1,000+ yards for multiple seasons. But with the NFL playoffs fast approaching, can Jackson make his way back into the NFL MVP conversation and defend his title?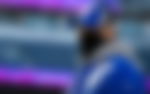 ADVERTISEMENT
Article continues below this ad
Lamar Jackson will redeem himself in the playoffs, says Nate Burleson
On the latest segment of GMFB, former Minnesota Vikings man Nate Burleson gave his opinion of the Baltimore Ravens playoff chances after a turbulent 2020 regular season.
He said, "Lamar Jackson, a few years into his career. He's already been to the playoffs. This is going to be his third time. So I know there's this narrative, right? Can he win the big game? He's proved that throughout his career in the regular season, but last year was a little bit different. I'll give them a pass and I'll criticise Lamar Jackson when he's playing bad. I'll criticise Lamar Jackson when I put the team on his back. He's not playing like the MVP."
ADVERTISEMENT
Article continues below this ad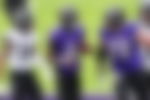 "But for me, I just feel like they have all of their tools at their disposal. This is a lot different than what happened last year. There are teams that will be the same team we saw last playoffs, and then there are teams that will be completely different. What I'm saying is the Lamar Jackson-led Ravens will be a completely different squad," Burleson said on the show.
The Ravens will go up against AFC South champions Tennessee Titans in the Wil Card Round on Sunday. The reigning NFL MVP has a chance to silence his doubters once and for all. But the likes of Ryan Tannehill and Derrick Henry won't make things easy for the Ravens. You can't afford to miss out on this treat!
ADVERTISEMENT
Article continues below this ad