Former NFL Man Claims the 'Seat is Warm' for Patriots HC Bill Belichick
Published 04/02/2021, 5:22 PM EDT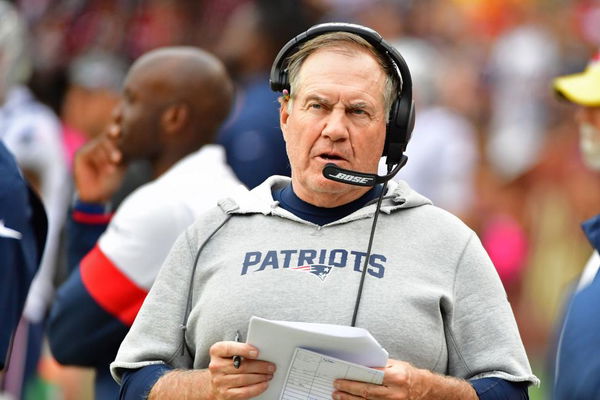 ---
---
The entire NFL fraternity was shocked when Tom Brady announced his decision to part way with the New England Patriots last year. After 20 years in Boston, Brady left the shadow of head coach Bill Belichick in search of a new challenge. He landed in Tampa Bay and led the Buccaneers to the Super Bowl LV title in just his first year with the franchise.
ADVERTISEMENT
Article continues below this ad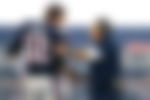 Meanwhile, a new-look Patriots led by an aging Cam Newton finished third in the AFC East with a 7-9 record. Hence, they failed to make the playoffs, and franchise owner Robert Kraft would have realized that replacing Tom Brady would not be easy.
ADVERTISEMENT
Article continues below this ad
But is it safe to say that the clock is ticking for coach Belichick and the Patriots in 2021?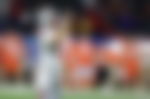 Bill Belichick and Cam Newton face crunch season ahead of them
Former NFL defensive end La'Var Arrington featured on the latest segment of First Things First. He warned the Patriots' faithful that they might have to part ways with long-term head coach Bill Belichick next summer if things don't improve in Boston this year.
He said, "Well, having the type of season that they had last year can make you rethink a whole lot of things that you did in the past, that seat is warm for Bill Belichick and that might sound crazy for some people. But Bill Belichick has to have a good season this year. And you know why? Because there are whispers, it was Tom."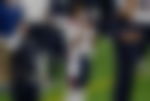 "It was always Tom…Belichick has pressure on him for sure. But I don't think that it's realistic to think that he's going to get a quarterback of Justin Fields' caliber at number 11. He would have to make a more aggressive move in the draft, and that is uncharacteristic of Bill Belichick, and I don't see that happening," Arrington said on the show.
ADVERTISEMENT
Article continues below this ad
It's no secret that the 2020 NFL season was always about Bill Belichick vs Tom Brady. While both parties played it cool and kept it low-key throughout the season, a lot was said between the lines. There was only one clear winner in that battle last year, and it was TB12.
ADVERTISEMENT
Article continues below this ad
But can coach Belichick come back with a vengeance and silence his doubters once and for all?