Former NFL Man Tips Arizona Cardinals Starlet Kyler Murray for Future MLB Career
Published 11/19/2020, 7:30 PM EST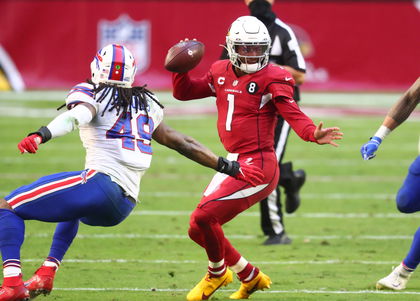 ---
---
Arizona Cardinals moved quickly to bring in Oklahoma Sooners star Kyler Murray as the first-pick at the 2019 NFL draft. The former Heisman Trophy winner was the first of the 3 quarterbacks to be drafted in the first round. The other two being Daniel Jones (New York Giants) and Dwayne Haskins (Washington Football Team).
ADVERTISEMENT
Article continues below this ad
It's been another stellar season for the second-year quarterback with the Cardinals. The promising youngster has led his team to a 6-3 record this season. In doing so, the Cardinals find themselves at the top of the NFC West Division table above Los Angeles Rams and Seattle Seahawks.
But things could have been entirely different had Murray opted to pursue a different career path in the MLB.
ADVERTISEMENT
Article continues below this ad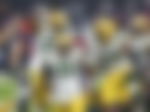 Domonique Foxworth can see Kyler Murray playing in the MLB soon
A year ago, Kyler Murray became the first sportsman in history to be drafted in the first round of both the National Football League (NFL) and the Major Baseball League (MLB).
However, fortunately for Arizona Cardinals, Murray opted to stick with the former. But former NFL cornerback, Domonique Foxworth, believes that Murray could still play baseball in the near future.
"Absolutely. I mean, that was a heat check moment for him. He's feeling really good about himself. But when you really think about it, if he really wants to do it, who's gonna say no, you think Major League Baseball is gonna say no to having a star like that and the attention that it will bring?
"Or do you think the Cardinals gonna be like, Nah, I first real homegrown franchise quarterback that we ever had? No, we're not gonna let you do what you want to do.
"I'm not saying that he's gonna succeed at it. I'm saying that nobody can stop them. Who's gonna stop more than cars gonna put their foot down and say no, we don't want a franchise quarterback who wants to play baseball?
"Or is MLB gonna say no, we don't want that attention…whatever he wants to do is what's gonna happen if he decides he wants to play baseball. I guarantee you. No one's gonna stop from doing it," Foxworth said on the show.
ADVERTISEMENT
Article continues below this ad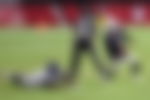 Kliff Kingsbury's side will take on Russell Wilson and Co. on Thursday night at the CenturyLink Field. Murray has already thrown for 2,300+ yards with 500+ additional rushing yards to his name.
Can he lead the Cardinals to the Super Bowl in just his second year in the NFL? Guess we'll have to stick around to find out.
ADVERTISEMENT
Article continues below this ad