Former New England Patriots Player Reveals the Reason Why Cam Newton Was Released by the Franchise
Published 09/05/2021, 12:15 PM EDT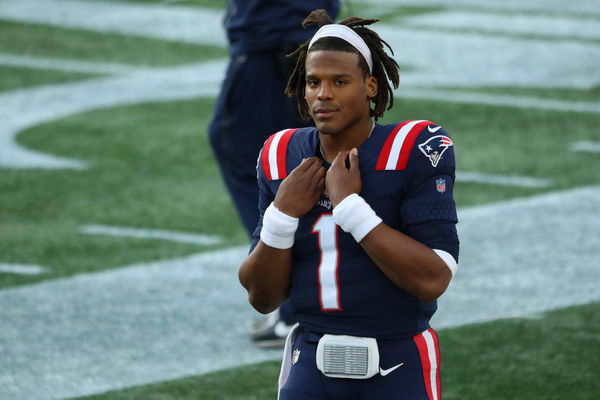 ---
---
The New England Patriots shocked the entire NFL community by releasing quarterback Cam Newton just days before the start of the 2021 NFL season. 
ADVERTISEMENT
Article continues below this ad
Newton's dismissal comes just month's after the side had offered him a new year-long contract extension. And despite the franchise drafting rookie QB Mac Jones from Alabama, it looked certain that Newton would be the one chosen as the Patriots' QB1 for their opening tie against the Miami Dolphins on September 12.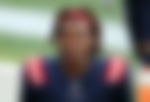 But in the NFL, nothing is certain. And Cam Newton learnt that the hard way. The exact reason for the quarterback's departure though remains unclear. 
ADVERTISEMENT
Article continues below this ad
Some believe it was down to the player's vaccination status. But the franchise was quick to shut down that rumor. But now a former Patriots player believes he's stumbled upon the real reason as to why Cam Newton was sacked. 
Mac Jones outperformed Cam Newton in training 
Former NFL linebacker Rob Ninkovich knows a thing or two about the Patriots franchise. Having spent eight seasons with New England Patriots, Ninkovich went on to retire with two Super Bowl rings to his name.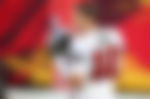 Having had played with the franchise for that long, Ninkovich still understandably knows a people or two at the organization. And going by what's he's heard from his sources, rookie Mac Jones had to explain the Patriots' playbook to former league MVP Cam Newton.
ADVERTISEMENT
Article continues below this ad
"I have some inside sources now. And I won't say names, but from what I gained from sources inside the actual building… Mac was basically helping Cam learn the playbook," Ninkovich said. "Mac was having less mental errors and a better understanding of the offense."
This is a startling revelation if true given that besides having prior NFL experience, Newton had already spent a season memorizing the same playbook. 
ADVERTISEMENT
Article continues below this ad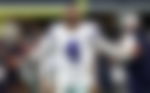 Mac Jones certainly has impressed over the course of this preseason. But whether or not he can truly replace a veteran NFL quarterback on the big stage remains to be seen.