Former NFL Champion Says Pittsburgh Steelers Will Not Have Long Playoff Run if They Don't Improve Their Offense
Published 12/12/2020, 12:14 PM EST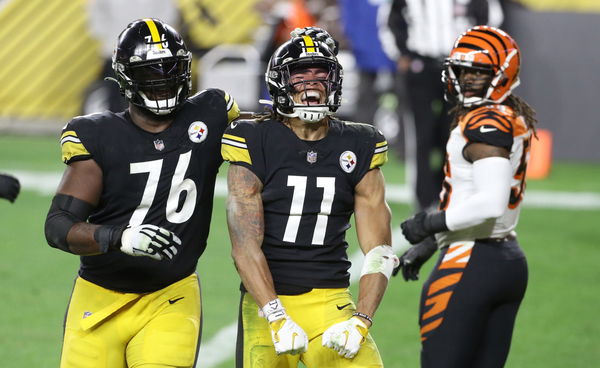 ---
---
The Pittsburgh Steelers have the best record in the NFL. They have an 11-1 record, barely having lost one game at the hands of the Washington Football Team this past week.
ADVERTISEMENT
Article continues below this ad
However, the loss highlighted several problems in their outfit that their record had been whitewashing. They must improve if they wish to mount a real challenge for the Super Bowl.
Former Super Bowl-winning full-back Michael Robinson spoke about the Steelers' form this season. He was shocked to see how the Steelers were playing because it was so off-brand for them.
ADVERTISEMENT
Article continues below this ad
He said, "To me, they were throwing the ball all over the place. And I'm not used to seeing a Pittsburgh Steelers team that isn't good at running the football and playing that physical brand of football."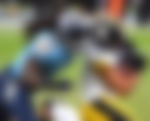 However, while Robinson noted that the Steelers have injury problems, that is no excuse for their play. He highlighted the loss against Washington to make his point.
"Yes, James Connor has been hurt, but you look at short-yardage situations, that's what hurt the Pittsburgh Steelers last week with Washington.
"They tried to throw the ball on a 4th and 1 with the game tied at 17-17. They didn't get it and ended up losing the game." 
A tactical masterclass, the need of the hour for the Pittsburgh Steelers
Robinson noted that if the Steelers wanted to win games, they would have to improve their on-the-fly football. Their lack of situational tact during games could cost them in the Playoffs.
He said, "At some point, the Pittsburgh Steelers are going to continue to lose games if they don't get their situational football right.
"On the goal line, for the season, they've only scored touchdowns at about an 80% clip. A couple of weeks ago, they scored touchdowns in goal-to-goal situations at 25% clips."
ADVERTISEMENT
Article continues below this ad
Robinson concluded that the Pittsburgh Steelers offense needed to get their tactics in order, and fast. Especially with regards to their goalline and situational football.
"At the end of the day, you can't win in this league without scoring touchdowns. So Pittsburgh Steelers offense, you have to get your short-yardage and your goal line together. Because if not, you'll have a short run in the playoffs."
ADVERTISEMENT
Article continues below this ad
The Steelers have another 4 games to try to improve before they enter the Playoffs this season. Many believe that the Steelers cannot continue to play like this if they want to reach the Super Bowl.