Former NFL Executive Says Mac Jones is the 'Closest to Tom Brady'
Published 04/20/2021, 3:14 PM EDT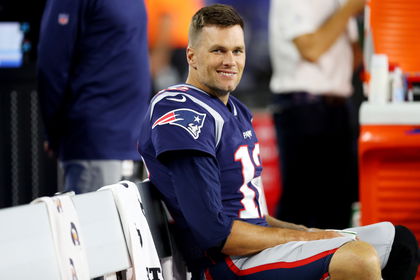 ---
---
Mac Jones is one of the most in-demand players in this year's draft. The Alabama State quarterback had a wonderful season last year in the collegiate football circuit. And he was able to lead Alabama to the National Championship.
ADVERTISEMENT
Article continues below this ad
Jones has garnered a lot of positive attention over the last few weeks. Now, one former executive urges the New England Patriots to move up in the draft to bag Jones.
Former NFL executive Mike Tannenbaum spoke on ESPN about Mac Jones. He believes that the New England Patriots could stand to benefit from drafting Mac Jones. Jones is one of the hottest prospects in the NFL Draft this year.
ADVERTISEMENT
Article continues below this ad
While they never drafted a quarterback in the 1st round in the last 2 decades, they should do it now. Jones is the closest thing to former Patriots quarterback Tom Brady, and they could enjoy more dominance if they draft him.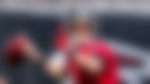 "I think we're overcomplicating it. Maybe because I was on the losing end of so many of those games for 20 years, but if it was good for 20 years, go get Mac Jones.
"He is incredibly accurate, he's smart, he's the closest to Tom Brady. Go run it back with Mac Jones for a long time."
New England to get Mac Jones?
Jones would be a great pick for the New England Patriots. Jones has been compared to Tom Brady on numerous occasions for his style of play and if the Patriots can get him, Head Coach Bill Belichick could use him just like he did Brady. Brady and Belichick found great success together, winning 6 Super Bowls over the span of 2 decades.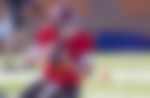 However, if Belichick wishes to do the same with Jones, he may have to pull some strings considering how the latter is one of the top prospects in this year's draft, and the Patriots do not have a pick in the Top-1o.
ADVERTISEMENT
Article continues below this ad
The Patriots could move up in the draft to get their hands on Jones. However, they will have to move into the Top-5 to stand a legitimate chance to bag him.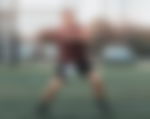 But currently, the San Francisco 49ers have the 3rd overall pick, and they are looking to bring in Jones. Kyle Shanahan is a big fan of Jones and wants to bring him in to grow under the influence of Jimmy Garoppolo.
ADVERTISEMENT
Article continues below this ad
Can the New England Patriots somehow land Mac Jones? Let us know in the comments below.