Former NFL Executive Thinks Atlanta Falcons Should Draft Trey Lance to Replace Matt Ryan
Published 04/14/2021, 2:12 PM EDT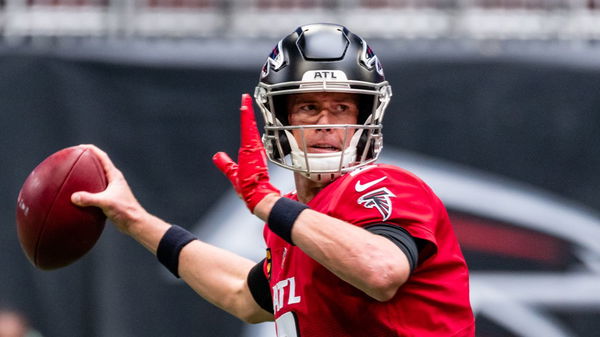 ---
---
Trey Lance is one of the most noteworthy prospects in this year's NFL Draft. After not getting much notoriety during the early stages of draft speculation, Lance has shot up the mock drafts ladder.
ADVERTISEMENT
Article continues below this ad
Several teams outside the Top-3 of this year's draft are looking into him. One former executive believes that the Atlanta Falcons should use their 4th overall pick to select him in the draft.
Former NFL executive Mike Tannenbaum spoke recently about the upcoming NFL draft. He believes that the Atlanta Falcons should use their #4 overall pick to replace Matt Ryan.
ADVERTISEMENT
Article continues below this ad
While Ryan has been a good quarterback, he is no longer the player he once used to be. He doesn't have the same physical skillset and isn't able to produce at the same level as before, similar to Ben Roethlisberger.
"I think he is close to the end. He has made a lot of money, he's been very successful. But when you watch him play, he is a skill-diminished player.
"He's not far away from Ben Roethlisberger was. I disagree with Terry (Fontenot), it's about the quarterback, the quarterback, and the quarterback."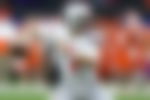 Should the Hawks look into getting Trey Lance?
Tannenbaum added that the decision to select Trey Lance makes perfect sense from a GM's perspective. Lance is a young quarterback that a franchise can build around, while he serves as the face of the franchise.
For the Falcons, it makes sense for them to select Trey Lance, and let him serve as the secondary behind Matt Ryan, similar to how Patrick Mahomes did for Alex Smith in his rookie year.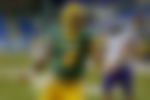 "And if you can get somebody like Trey Lance at number four from a GM perspective, and say 'Trey Lance, you're the face of the franchise for the next decade'.
ADVERTISEMENT
Article continues below this ad
"We've got to remember that Patrick Mahomes sat all but one game his rookie year while Alex Smith played. The rest is history. And I think it is an ideal situation to get their quarterback right now and let him sit behind Matt Ryan."
Should the Atlanta Falcons select Trey Lance with their 4th overall pick? Currently, the Falcons have not given any major indication about moving on from Matt Ryan.
However, the Falcons front office has prioritized the signing of a young quarterback. And the Hawks could do much worse than Trey Lance.
ADVERTISEMENT
Article continues below this ad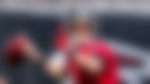 Trending Stories