Former NFL GM Critical of Free Agency Period Deals Made by Pittsburgh Steelers
Published 03/22/2021, 5:00 PM EDT
---
---
With the free agency period in full swing, NFL franchises are making sure they plug all the gaps ahead of the new season. From big money signings such as Kenny Golladay to the New York Giants to the New England Patriots going full house to sign a bunch of players, this free agency period has been unlike any other in the past.
ADVERTISEMENT
Article continues below this ad
But some franchises have been quieter than usual this season. And among them are the Pittsburgh Steelers. The Steelers franchise isn't the best equipped when it comes to salary cap during this period.
According to overthecap.com, the Steelers are a shade under $2.2 million of the $182.5 million salary cap. This obviously left them with little room to maneuver in the free agency market.
ADVERTISEMENT
Article continues below this ad
But one former NFL General Manager feels that the franchise could've handled their cap scenario and free agency deals a lot better.
Pittsburgh Steelers fail to impress in free agency
While the Steelers weren't as active as some of the other franchises in free agency, they did lock down two key offensive players for the next season, quarterback Ben Roethlisberger and wide receiver JuJu Smith Schuster.
But former New York Jets General Manager Mike Tannenbaum wasn't too impressed with the Steelers' decision making.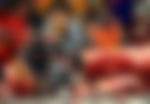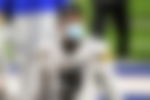 "They brought back Ben Roethlisberger…they resigned Juju…and they still have questions at left tackle, center and running back. I think this is a team that could very well wind up with one of the top five picks in next year's draft," Tannebaum said.
ADVERTISEMENT
Article continues below this ad
The Steelers had a roller coaster of a season in 2020. After going 11-0 the side ended the regular season with a 12-4 record. And to make matters worse, they lost their first playoff game of the season to division rivals Cleveland Browns.
The team's inability to run the ball hit them hard. While they looked to exploit opposition defenses with their short passing game, teams soon found out a way to negate this strategy.
ADVERTISEMENT
Article continues below this ad
With the lack of free agency signings, do you feel they can make a playoff run in 2021? Or is a season full of disappointment awaiting the franchise?