Former NFL Player Baffled by 49ers Choosing to Draft Mac Jones
Published 04/12/2021, 2:30 PM EDT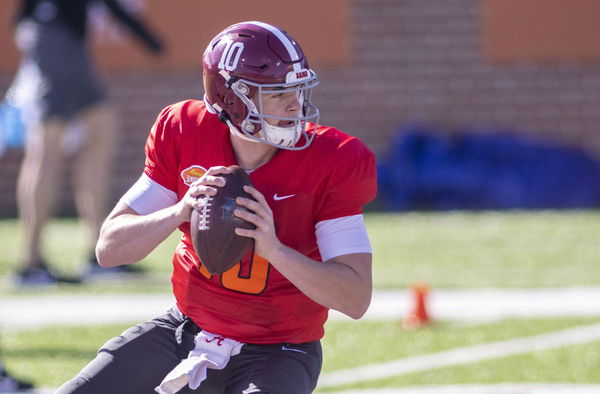 ---
---
Mac Jones is one of the more underrated prospects in this year's draft. The Alabama quarterback has been making waves recently, drawing comparisons to Tom Brady.
ADVERTISEMENT
Article continues below this ad
The two quarterbacks have a very similar style, predicated more on intelligence rather than their physical prowess. Despite this, one former NFL player is shocked that the San Francisco 49ers are choosing to draft Jones.
Former NFL player Marcus Spears addressed Mac Jones and the San Francisco 49ers recently. He found it puzzling that a team like the 49ers would move up in the draft to select Mac Jones.
ADVERTISEMENT
Article continues below this ad
He did note that Jones is a very good prospect, and would do well in the NFL. However, most teams move up in the draft to get their hands on a player who has a generational quality to them.
"I'm in the damn Twilight Zone. This is against everything any of us on this panel has ever watched. Listen, if Mac Jones goes third, kudos to him, get your money man, I hope it's the greatest situation.
"Because I want people to not think that I don't think Mac Jones can play quarterback. We do. But our experience of looking at the NFL Draft, when you trade away picks to go up and take a player, something about him has to be generational."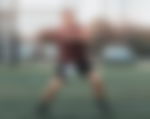 Mac Jones not the right fit for the 49ers?
Spears added that there needs to be a certain quality to the player that isn't there in other members of the class for a team to trade up for them. And Mac Jones doesn't necessarily have that.
He noted that wide receiver Kyle Pierce has that certain quality. Spears believes that the quarterback position isn't one that needs immediate addressing, especially given that the 49ers still have Jimmy Garoppolo, who led them to a Super Bowl as recently as 2 seasons ago.
"It needs to be a trait that we can identify to say, 'That guy has got something someone else doesn't have in this draft'. Kyle Pierce has a lot that a lot of people don't have in this draft.
ADVERTISEMENT
Article continues below this ad
"If teams were doing that in need of those positions, we wouldn't scratch out here. Mac Jones? For all of that? You have Jimmy Garoppolo by the way."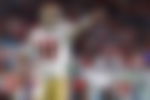 Should the 49ers pick Mac Jones with the 3rd overall pick? The franchise has given up on Jimmy Garoppolo, due to his fitness issues. And a talent like Mac could, at the very least, spark competition for the position in the team.
ADVERTISEMENT
Article continues below this ad