Former NFL Player Believes New Orleans Saints Can Succeed With Jameis Winston at QB
Published 04/26/2021, 8:15 AM EDT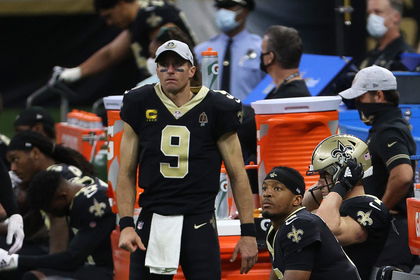 ---
---
For the first time in 15 years, the New Orleans Saints will have a QB1 who is not Drew Brees. The legendary QB hung up his boots following the 2020 NFL season. Brees walked away with multiple all-time passing records to his name. He also claimed the Super Bowl XLIV with the Saints and won the MVP award 
ADVERTISEMENT
Article continues below this ad
That Super Bowl remains the franchise's one and only triumph at the game's biggest stage. With Brees now gone, the Saints are looking at a new era. A new era, with a new QB1 at New Orleans. 
Currently, there are two players vying for that spot. Taysom Hill and Jameis Winston. While Hill has shown in the past that he can win games as a QB, Winston remains the more accomplished QB on the roster. 
ADVERTISEMENT
Article continues below this ad
New Orleans Saints need to rally around Winston    
Both quarterbacks are expected to get their chance in the upcoming season. Due to that, people are divided as to who should take on the mantle of Saints QB1. Former NFL player turned analyst Keyshawn Johnson believes Winston should be the man to steady the ship.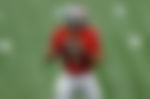 "Look we all assume Jameis Winston is the quarterback. Jameis Winston has had some bright spots in this league at the quarterback position. The guy did throw for 5,000 yards. I don't give a damn what nobody says," he said during a segment of KJZ. 
Johnson was referring to the 2019 season where Winston threw for over 5,000 passing yards alongside 30 interceptions while playing for the Tampa Bay Buccaneers. He said that not all the blame can be put on the QB.
"Just because he threw the 30 interceptions, you discount those 30 interceptions and bring it down let's call it 20 interceptions. Because some of the routes were run bad, some of the balls tipped off other people's hands, Hail Marys. I think he's a good quarterback," he added.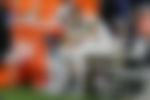 Johnson further said that he believes under the tutelage of Saints Head Coach Sean Payton, Winston will only get better. 
ADVERTISEMENT
Article continues below this ad
"I think under Sean Payton's tutelage full-time, he gets all of that attention from Sean, he will become a much better quarterback. With all the weapons that he has at his disposal, if they stay healthy, this team is probably going to come out of the South again."
With the Saints winning their last Super Bowl a decade ago, do you think Sean Payton and his side can challenge for the Lombardi trophy again in the years to come?
ADVERTISEMENT
Article continues below this ad
READ MORE –  Throwback to When Larry Fitzgerald Had the Best Post-Season Run of His Career in 2008