Former NFL Player Believes Philadelphia Eagles Must Prioritize Drafting an Offensive Lineman
Published 04/04/2021, 3:37 PM EDT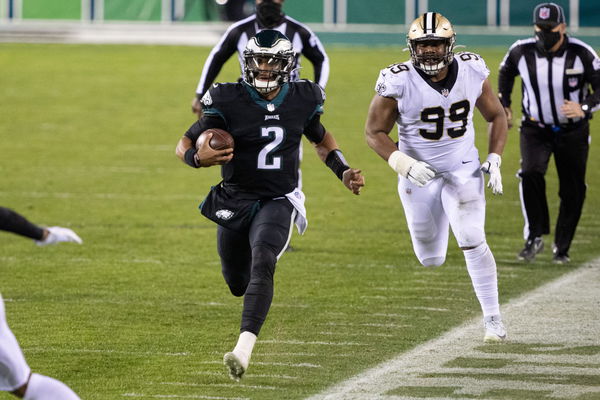 ---
---
The Philadelphia Eagles must rebound from their disappointing run last season. The 2018 Super Bowl champs suffered a horrendous season, with several players underperforming in their roles.
ADVERTISEMENT
Article continues below this ad
Carson Wentz was especially poor last year and was traded for his results. But the Eagles need to get an offensive lineman to protect Jalen Hurts, according to a former NFL player.
Former NFL player Jeff Saturday spoke about the Philadelphia Eagles' plans for the draft. He believes that an offensive lineman should be their priority going into the draft.
ADVERTISEMENT
Article continues below this ad
Saturday noted how important it is for an offensive unit to protect their quarterback. And while skilled players are important, they cannot provide the right protection to the quarterback despite their levels.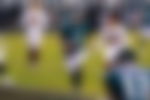 "Outstanding offensive lineman. The reality of our game is you have to protect your quarterback. I don't care how good all the finesse guys on the outside call them big skill on the inside.
"Those big skill guys are what allows the quarterback to find the reads, to find that second look."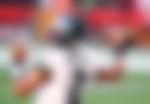 Philadelphia Eagles need an offensive lineman – Jeff Saturday
Saturday added that all the discussions about a quarterback's skill become irrelevant when they don't have the right protection. They end up on the floor, where they cannot make any difference to the team's fortunes.
So the Philadelphia Eagles must pay attention to the draft and make sure they get the right pieces in order to provide Jalen Hurts the protection he needs.
ADVERTISEMENT
Article continues below this ad
"We talk about it all the time, can the quarterback get through his progressions? I can tell you when he can't get through his progressions – when he's on his back.
"So you better protect this guy. All these guys that you're talking about, they're going to protect your investment." 
ADVERTISEMENT
Article continues below this ad
Will the Philadelphia Eagles draft an offensive lineman? They dropped down in the draft, sending their 6th pick in the draft for the 12th pick, along with future picks.
However, they are looking to strengthen other positions that are not considered a priority in the draft this year. If they play their cards right, they can get a solid offensive lineman.