Former NFL Player Believes Russell Wilson and Seattle Seahawks' Relationship Will End on a Sour Note
Published 03/10/2021, 1:54 PM EST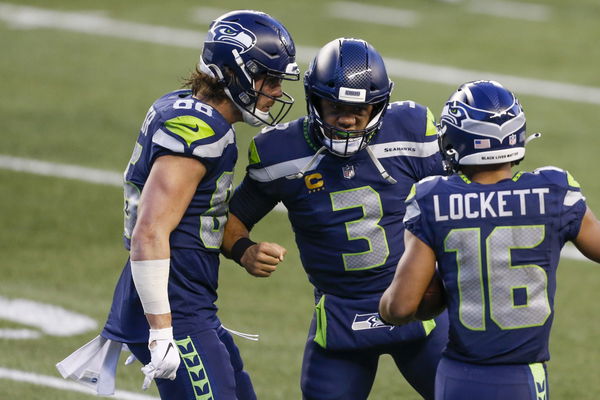 ---
---
Russell Wilson has been one of the best players for the Seattle Seahawks in franchise history. The former MVP has done it all with the franchise, including winning a Super Bowl title in 2014.
ADVERTISEMENT
Article continues below this ad
However, the past few months have seen their relationship wither, giving birth to rumors that Wilson is looking for a way out of Seattle.
Former NFL player David Pollock spoke on Get Up this morning about the Seattle Seahawks–Russell Wilson situation. The Seahawks excluded Wilson from a letter they sent to their fans talking about the upcoming NFL season. He believes that it was another childish move in a relationship that has disintegrated severely over the past few weeks.
ADVERTISEMENT
Article continues below this ad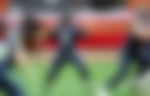 "It feels really petty, doesn't it? It is very interesting, it's very soft right now. Like, 'Hey, my offensive line isn't that good, I want to open it up'. And then it's, 'We're not going to talk about you in this video'.
"It just feels like it's going to end poorly. We've seen Russell Wilson be the consummate Seahawk, be the guy that stands in front of everybody, be a great leader, make play after play after play."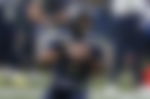 Russell Wilson- Ready to leave Seattle
Pollock added that this deteriorating relationship comes as a huge surprise. Russell Wilson was one of the most loyal players in the NFL.
You could see the genuine love he had for the Seattle Seahawks fans and the franchise. But now, all of that appears to be a distant memory as he looks to force his way out of the city that once revered him as a hero.
"And now, it seems like it's little shots back and forth between them and ownership. It appears like he is not happy. He's got a fiance but looking at other girls really intently. Something is going to happen.
ADVERTISEMENT
Article continues below this ad
"I know that the money right now probably won't work for it to happen this year. This dude's a Seahawk, and he's all in and he's won a Super Bowl. Now it feels like 'man I don't really care for them anymore, and the love is gone'."
Can Russell Wilson and the Seahawks mend their relationship? The franchise will have to bring in some new talent in order to appease him.
But some fans in Seattle worry that too much damage has been done and that the bridge has been burned for the rest of Wilson's time in Seattle.
ADVERTISEMENT
Article continues below this ad