Former NFL Player Believes Trey Lance Shouldn't Be Judged For Playing at a Smaller School
Published 04/21/2021, 4:10 PM EDT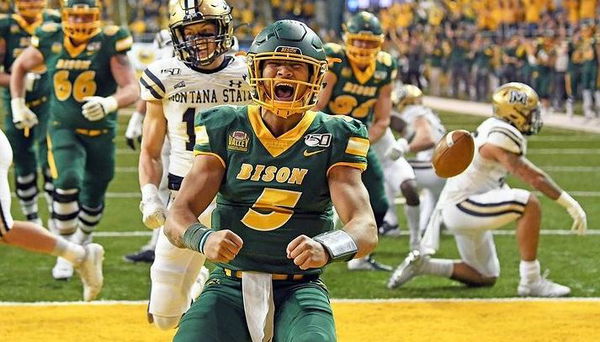 ---
---
Trey Lance has become a major name in the draft in recent weeks. Coming from virtually nowhere, Lance has become one of the top quarterback prospects in the NFL Draft.
ADVERTISEMENT
Article continues below this ad
Lance comes from a relatively smaller school in North Dakota State. However, scouts believe his talent speaks volumes. And now, one former player tells teams that they shouldn't let Lance's team affect their selection of him.
Former NFL player Brandon Marshall addressed draft prospect Trey Lance. He first spoke about how important it is for NFL teams to have a strong scouting network.
ADVERTISEMENT
Article continues below this ad
The key to having a solid scouting team is having trust and faith in them. Giving scouts the power to do their job, go to games, and find the best talents for the team. Talents scouts are a major part of any NFL team.
"Some of greatest players in the NFL came from small schools. Look at Jerry Rice and Brett Favre. Yes, it's an advantage to play at a Power 5 school but it's about development."

— @BMarshall on Trey Lance's potential pic.twitter.com/fvOBjrvgxV

— First Things First (@FTFonFS1) April 21, 2021
"Good scouts, good organizations know that you've got to do your job. You've got to believe that the guys you hired and brought on in the scouting department is going to be able to weave through all the mess, watch the film, go to practice, and see if this guy has it. That is what you need. Put these guys on the board, see if they know football."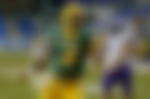 Trey Lance shouldn't have his experience held against him
Marshall added that some of the NFL's greatest stars haven't come from big schools. From Jerry Rice to Brett Favre, there are players who entered the league coming from small schools but have left their mark on the game.
This is why he believes that Trey Lance's school should not be held against him. He didn't face much competition but the main goal with a rookie quarterback in the NFL is about development.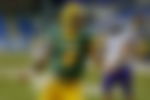 ADVERTISEMENT
Article continues below this ad
"Because at the end of the day, if you really look at the NFL, and you see some of our greatest players, where did they come from? Where did Jerry Rice play? Where did Brett Favre play?
"Yes, it is an advantage, and it's a plus to be able to come from a Power Five school. But it's about development. Do you know ball? They should not hold it against him if they know what they're doing. That's lazy scouting."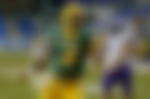 ADVERTISEMENT
Article continues below this ad
Which team will Trey Lance end up in after this draft? There are a lot of teams that are vying for the chance to get him. However, Lance could end up going in the Top-5 of the draft.