Former NFL Player Concerned About Joe Burrow Returning Next Season
Published 05/21/2021, 5:36 AM EDT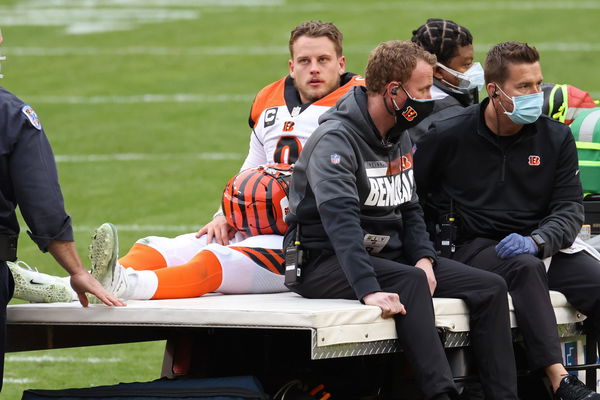 ---
---
Joe Burrow gets a second go next season. Last year's #1 overall pick had a tough first season with the Cincinnati Bengals. Burrow showed signs of brilliance that he showed at LSU; however, before halfway through this season, Burrow suffered a gruesome tackle and tore both his ACL and MCL.
ADVERTISEMENT
Article continues below this ad
It was an immediate season-ending injury. But according to reports, Burrow will return next season. Nonetheless, one former player is still concerned about his return.
Former NFL player Jeff Saturday spoke on ESPN about Joe Burrow and his injury. While newspapers and journalists may report that he is fit, football is a contact-heavy sport.
ADVERTISEMENT
Article continues below this ad
So there is no guarantee of his health. And the Bengals will need to protect him. "Absolutely. You read in the papers and read all the information. It talks about – thumbs up, he's ready to go, he's going to be ready. That ain't football ready…"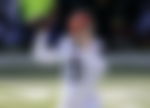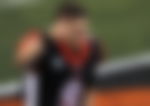 He added, "When I think about Joe Burrow, I understand they go with Chase, they feel like they're going to help him with weapons on the outside which you appreciate. But ultimately this game is won and lost in the trenches.
"And you have got to protect Joe Burrow…With that ACL and coming off of it, I think teams are going give him a heavy dose of pressure to his face, see if he moves his feet, can he still be accurate bringing it from the backside." 
Joe Burrow still not ready to play
Saturday added that a quarterback like Burrow could find himself getting a little too comfortable upon his return. But given his injury history, opposition offenses will be ready to pressure him.
And that pressure can create disadvantages for Burrow and the Cincinnati Bengals. It will take some time before Burrow can regain his footing in the league.
ADVERTISEMENT
Article continues below this ad
"When you get happy feet as a quarterback, the ball tends to sail. You don't make great decisions, you try to get the ball out of you hand, it's not timely… But with that Cincinnati Bengals offensive line, he's going to get pressured.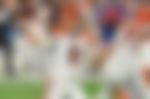 "And when you get pressure in your face, it changes the game, especially when you've lost the ability to be mobile and go make plays with your legs, which I don't think he'll have back till week five or six."
ADVERTISEMENT
Article continues below this ad
Will Joe Burrow return to his best next season? Only time will answer that question.