Former NFL Player Discusses Whether Trevor Lawrence Will Make Jacksonville Jaguars an Exciting Job for Coaches
Published 01/08/2021, 12:09 PM EST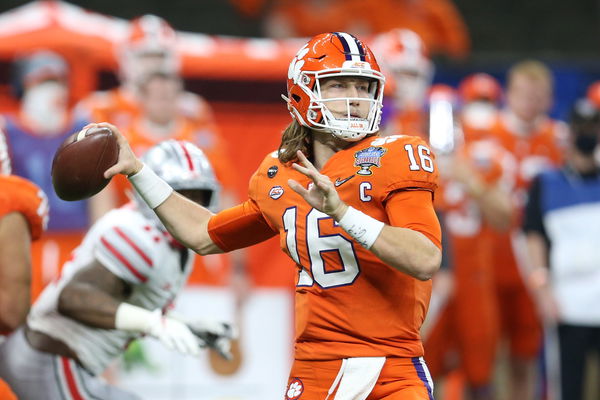 ---
---
The Jacksonville Jaguars just finished one of the worst seasons in NFL history. The franchise managed only one win as they went 1-14 for the entire season, the worst record in the league.
ADVERTISEMENT
Article continues below this ad
As a result, they have the #1 pick in the draft, and are expected to select top prospect, Trevor Lawrence, and are looking for a new Head Coach after sacking Doug Marrone.
Former NFL Player LaVar Arrington spoke to Colin Cowherd recently. When asked about whether the #1 draft pick prospect Trevor Lawrence could make the Jacksonville job more attractive, Arrington gave a blunt response.
ADVERTISEMENT
Article continues below this ad
"No, no, no, and no again. Until Fred Taylor goes into the Hall of Fame, and then you can Tony Bacelli to that name, then we can start having different guys connected in the conversation of consideration. Until there is something that says we need to respect Jacksonville as a market." 
He further explained, "It could be a great addition adding Trevor Lawrence to this team, but no one cares. If the tree falls in the forest and no one is there to hear it, I believe it makes a noise, but there are a lot of people that would debate whether it made a noise or not." 
Trevor Lawrence not enough to help Jacksonville
Arrington explained that Jacksonville as a team and as a market has several problems, and any Head Coach taking the job with the Jaguars has a challenge ahead of them.
He thinks that other than bringing a Super Bowl, Trevor Lawrence cannot fix the problems that the Jaguars are facing. Even that may not be enough to be able to help Jacksonville.
He said, "And if Fred Taylor isn't in the hall of fame, then what does it matter what Trevor Lawrence does outside of anything short of a Super Bowl. And they haven't been able to do that in Jacksonville yet.
"I don't even know that a Super Bowl makes Jacksonville relevant. I love the fact that people holler Duvall, but I don't  think that Trevor Lawrence is big enough." 
ADVERTISEMENT
Article continues below this ad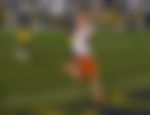 He thinks that if the Jaguars were a basketball team, even LeBron James couldn't help fix their problems. "I don't think there is any player that's player big enough.
"If they had a basketball team, I don't think that LeBron James would be big enough to make Duvall matter enough in the grand scheme of it being an attractive job to have."
ADVERTISEMENT
Article continues below this ad
The Jaguars will be hunting to get one of the best Head Coaches possible in order to help their franchise grow. With a prospect like Trevor Lawrence all but confirmed as the #1 pick for the Jaguars, they can attract a host of good coaches.