Former NFL Player Explains Why Tua Tagovailoa Deserves Another Year in Miami
Published 03/30/2021, 3:21 PM EDT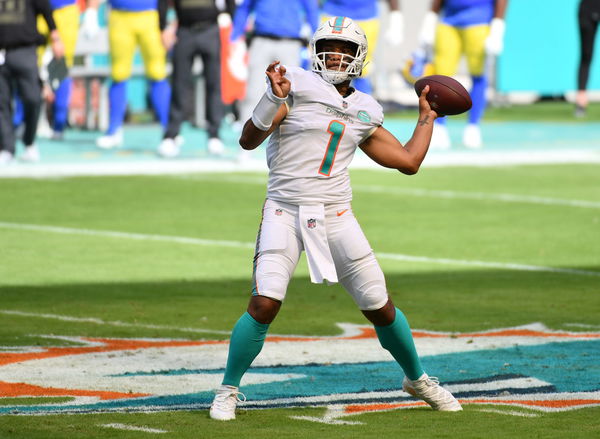 ---
---
Tua Tagovailoa endured a tough first season in the NFL last year. Despite being a Top-5 pick in last year's NFL draft, Tua looked out of place.
ADVERTISEMENT
Article continues below this ad
In spite of his struggles last season, there were flashes of brilliance from Tua, and one former player believes he deserves one more year to prove his worth.
Former NFL player Mark Schlereth spoke recently to Colin Cowherd. He was adamant about Tua Tagovailoa deserving at least one more season with the Miami Dolphins.
ADVERTISEMENT
Article continues below this ad
Last season, Tua became a starter too soon. Even Head Coach Brian Flores noted that he shouldn't be starting, and he would not start him if it were up to him. And it appears it wasn't up to Flores.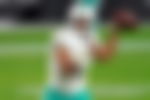 "I think you definitely give him this year. The interesting thing for me is I did the 49ers-Miami game where Miami absolutely blew the doors off the 49ers. Talking to Brian Flores early in the season, he's like, 'Listen, Tua is not ready. If he's my kid, he wouldn't play'.
"And then a couple of weeks later, all of a sudden, he's the starting quarterback. To me, it was not a coach's decision, that was an ownership decision."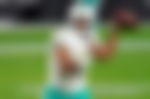 Tua Tagovailoa ready for another opportunity
Schlereth also added that it was the administration's decision to have Tagovailoa starting, despite his injury record and him not being ready. And that placed Tua in a difficult position, forcing him to adapt on the job.
However, Schlereth noted that with a proper off-season and time to heal from his injuries, Tua could show his amazing ability this year, and justify his high placement in the draft.
"We want to see the new toy that we drafted. I think he was unprepared or unready to play. He was forced to play, not by the coaching staff but by the ownership.
ADVERTISEMENT
Article continues below this ad
"That had to do not only with the understanding of what was going on, but that had to do with injury history and overcoming those injuries.
"Tua is going to be a lot better with an off-season where he can prepare, he's healthy and we'll gamble on the fact that he's going to better."
Can Tua Tagovailoa redeem himself this season? He will come into training camp with a massive chip on his shoulder. Furthermore, he doesn't have the safety net of back-up quarterback Ryan Fitzpatrick. Everything is set for Tua to make a statement.
ADVERTISEMENT
Article continues below this ad