Former NFL Player Feels a New Threat Will Emerge From the NFC for Tampa Bay Buccaneers in 2021
Published 03/18/2021, 5:01 PM EDT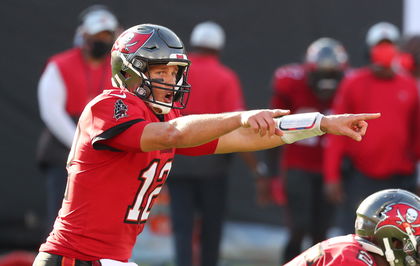 ---
---
With the Super Bowl won, next season the Tampa Bay Buccaneers will attempt to do what only 7 franchises have been able to do so far. Defend their Super Bowl crown. Something that runners-up Kansas City Chiefs attempted and failed.
ADVERTISEMENT
Article continues below this ad
The Buccaneers led by quarterback Tom Brady are looking to run it back next season. But the road to the Super Bowl won't be easy in the NFC.
In their conference, the Buccaneers' biggest threat are the indomitable Green Bay Packers. But in 2021, the franchise could soon meet a new challenger.
ADVERTISEMENT
Article continues below this ad
Tampa Bay Buccaneers need to stay wary of LA Rams
During a segment of ESPN's Get Up, former NFL player Chris Canty said that instead of the Packers, Tampa Bay will have to watch out for the LA Rams.
The Rams, who recently traded in QB Matthew Stafford, have significantly improved their odds of making a Super Bowl run this time around, thanks to the move.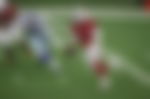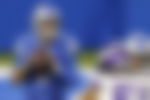 "I'm going with the LA Rams. I think the Matt Stafford trade changes everything in terms of the ceiling for LA. And if you look at this team, their offense was challenged last year because of their quarterback play.
"They had the worst quarterback play of any team with a winning record in the NFL," said Canty.
Further elucidating on how Stafford will help the Rams elevate their game, Canty said the QB will help expand the team's playbook.
"Stafford instantly gives you an upgrade on that. And beyond that, I think he gives (Rams Head Coach) Sean McVay the ability to unlock the entire playbook," he added.
ADVERTISEMENT
Article continues below this ad
Referring to the two teams' latest matchup back in 2020, Canty said that the Rams are a team to look out for in the NFC.
"Let's also keep in mind this, these two teams matched up in Week 11 last year. And the Rams bested them in primetime. So stylistically, I think the Rams are just a bad matchup for the Bucs."
With the Rams bringing in Stafford, do you think they'll be the Buccaneers' biggest threat from the NFC in 2021?
ADVERTISEMENT
Article continues below this ad