Former NFL Player Feels Free Agency Moves Made by Bill Belichick are Based on One Coaching Philosophy
Published 03/17/2021, 2:31 PM EDT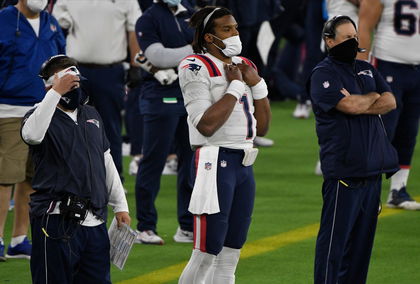 ---
---
The New England Patriots are on a spending spree like none other. And it makes perfect sense for them to do so. The franchise led by Head Coach and GM Bill Belichick failed to make the Playoffs for the first time in over a decade last season.
ADVERTISEMENT
Article continues below this ad
With a 7-9 record, the Patriots finished 3rd in the AFC East, well short of the 13 wins accumulated by division topper Buffalo Bills. And now Bill Belichick is ensuring that 2020 never repeats itself.
Bringing in a whole new arsenal of players, the Patriots are rebuilding. And they are rebuilding based on a philosophy that has reaped them rewards in the past.
ADVERTISEMENT
Article continues below this ad
Bill Belichick looking to bring back the glory days
During a segment of Get Up, former player Louis Riddick said that the moves made by Belichick so far make perfect sense. Riddick, who has been coached by Belichick in the past, said the recent signings represent a philosophy that the coach firmly believes in.
"I think these moves are all very very strategic and really represent philosophically who Bill Belichick has always wanted to be from a team building standpoint.
"He wants to attack you inside out. Make you defend the middle of the field first from the inside out," Riddick said.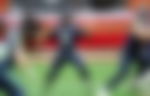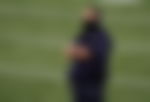 Riddick, who was a part of the Cleveland Browns side when Bill Belichick was Head Coach, said that this same philosophy is something Belichick kept harping on even back in the day.
"I heard it over and over again in our meeting rooms back in Cleveland. And he's gone and got the people that allows him to do that, like he could back in the heyday of New England."
Breaking down the philosophy
Further elucidating Belichick's idea, Riddick talked about how playing down the middle causes a world of headaches for opposition defenses.
"He wants to run 12 personnel. Two tight ends, two wide, and one running back because of the mismatches it gives you. And also the predicament it puts defenses in," he explained.
Riddick went on to laud Belichick's prowess in wrapping up the talent needed to make the system work. He outlined the Patriots' 2021 free agency spree as an example to look up to.
ADVERTISEMENT
Article continues below this ad
"Right now as far as team building is concerned, this is a clinic of how to run free agency. It's an absolute clinic."
Riddick clearly is bowled over by Belichick's free agency moves this offseason. But are you impressed with how the Patriots have gone about in free agency thus far?
ADVERTISEMENT
Article continues below this ad