Former NFL Player Lashes Out at Those Spreading False Narrative About Odell Beckham Jr. Being a 'Problem'
Published 08/08/2021, 1:15 PM EDT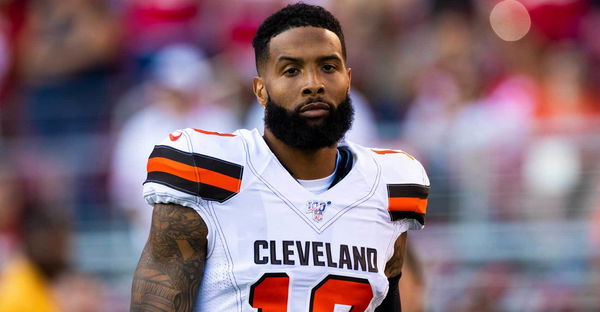 ---
---
Odell Beckham Jr. lit up the league in his debut campaign with the New York Giants. Apart from his now-infamous one-handed catch against the Dallas Cowboys, the wide receiver put on commendable numbers to earn himself three straight Pro Bowl call ups from 2014 to 2016. 
ADVERTISEMENT
Article continues below this ad
And thanks to his performances OBJ was traded in by the Cleveland Browns. Earning himself a bumper contract, the wide receiver was set to be the man to turn around the Browns' fortunes. But the reality is far from it. 
While the Browns have managed to go from being the laughing stock of the league to playoff contenders, the role of OBJ has been limited. 
ADVERTISEMENT
Article continues below this ad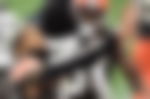 Whenever Beckham has looked to hit his stride, injuries have played spoilsport. Last season the wide receiver missed nine games due to injuries as the Browns coped with his absence and still managed to make it to the playoffs. 
But apart from his injuries, many have questioned Beckham's commitment to the franchise. Some news outlets have said that the wideout has a negative impact on the team overall. But one former NFL player feels that couldn't be further away from the truth.
Odell Beckham Jr. an asset for the Browns  
During a segment of Get Up, former NFL player Marcus Spears lashed out at those who questioned Odell Beckham Jr and his dedication to the game and his teammates.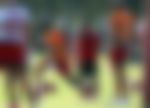 "We had a conversation about Baker (Mayfield) not being good while OBJ was on the field. And somehow that was turning into OBJ's fault. And we talk about the stuff OBJ does on the sideline. Like players in the NFL, haven't been doing that since the beginning of time.
The bottom line is this, OBJ is back. And the narrative cannot be created about a player, especially, when we have so much access to him," said Spears.
ADVERTISEMENT
Article continues below this ad
Spears further went on to say that in all the past reports, no player or coach has ever been named having a problem with the wide receiver. 
"I haven't heard players come out and say OBJ is a problem. I haven't heard anybody talk about how hard he works, his work ethic, anything like that."
ADVERTISEMENT
Article continues below this ad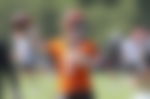 With OBJ returning, the Browns will definitely get a boost on offense. But if he wishes to extend his stay in Cleveland, he'll have to Pro Bowl numbers again to justify his contract.