Former NFL Player Questions Whether Bill Belichick's Time with the New England Patriots is Up
Published 12/22/2020, 2:51 AM EST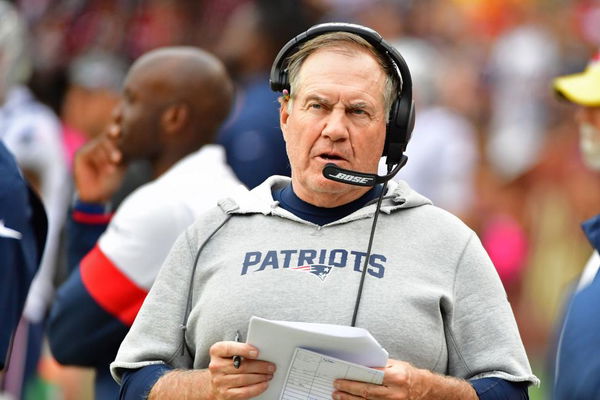 ---
---
It's February 2019. The New England Patriots have just won their 6th Super Bowl following a 13-3 win over the LA Rams. Fast forward to today, and the Patriots have failed to make it to the Playoffs.
ADVERTISEMENT
Article continues below this ad
While Tom Brady has moved on to Tampa for a new challenge, Head Coach Bill Belichick is still at the helm.  So, what went wrong for coach Belichick and the New England Patriots? How did they go from Super Bowl winners to the 6-8 team that they are in 2020? 
Is Bill Belichick truly done at the New England Patriots? 
ADVERTISEMENT
Article continues below this ad
Bill Belichick has established a dynasty with the Patriots. Under his guidance, the franchise won its first-ever Super Bowl back in 2002.
They won 5 more since then and tied the Pittsburgh Steelers' record for the highest number of Super Bowl wins. All in less than 2 decades. 
Thus, for NFL fans, this season has been a shocker. No one is used to seeing the Patriots struggle quite as much as they are this season. This has left many wondering whether Bill Belichick's time at New England is done.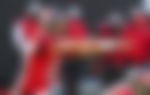 The Patriots will miss the playoffs for first time since 2008. Just their third time in the last 20 seasons.

🔷 6 Super Bowl wins
🔷 9 Super Bowl appearances
🔷 238 wins
🔷 17 AFC East titles

It's been an incredible run. pic.twitter.com/D5uBAUbWUP

— ESPN (@espn) December 21, 2020
Following the Patriots' latest defeat to division rivals Miami Dolphins, former Indianapolis Colts punter Pat McAfee during a segment of his show discussed the same. 
"Yesterday (against the Dolphins) we watched the defense come out with too many men coming out of a timeout, not normal patriots stuff. Then at the end of the game down 10, in field goal range, on fourth down. No timeouts left.
"They don't choose to kick the field goal. Instead, they keep the quarterback out there, they take the sack, game over. There's a lot of things happening out there that are very un-Bill Belichick like.
"There are a lot of decisions and situational football situations that are not being run well. I'm wondering if Bill Belichick is checked out. Is Bill Belichick done? Because this is not normal," McAfee questioned. 
Is it time for a rebuild?
The Patriots will need to make sweeping changes to their team if they are to become Super Bowl contenders again. And the biggest change in personnel is required in the pocket.
Former Carolina Panthers QB Cam Newton, who was brought in to fill the gaping void left by the departure of Tom Brady, has simply failed to live up to the billing.
ADVERTISEMENT
Article continues below this ad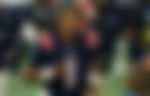 Throwing more interceptions than touchdowns, Newton isn't the answer to the Patriots' problems. Despite Belichick vehemently backing his starting QB in the past, time is running out for Cam at New England.
With his contract set to run out at the end of the season, it's looking increasingly likely that the Patriots will have to go scouting for a new quarterback in 2021. 
ADVERTISEMENT
Article continues below this ad