Former NFL Player Says Cowboys Helped Dak Prescott by Fixing the Defense
Published 05/31/2021, 1:17 PM EDT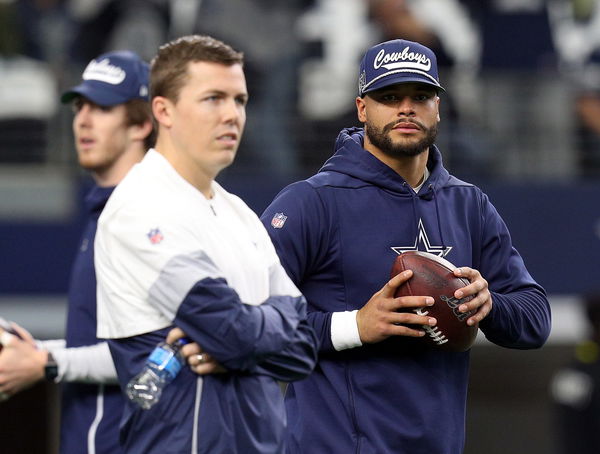 ---
---
The Dallas Cowboys will be looking forward to the new season. Last year, the Cowboys started out strong. However, an injury to star quarterback Dak Prescott derailed their momentum.
ADVERTISEMENT
Article continues below this ad
They went on an extended losing streak. However, they turned it around, only to be spurned from the Playoffs on the final day of the regular season. But the Cowboys have done a lot of work to help put a strong team around the newly-re-signed Dak Prescott.
Former NFL Player Ryan Clark spoke on ESPN about the Dallas Cowboys. He noted that the Cowboys have done a good job of providing options to Dak Prescott. Jerry Jones didn't make rash decisions during the draft to add more players to the attack.
ADVERTISEMENT
Article continues below this ad
Rather, he recruited the best defensive player in the draft in the form of Penn State's Micah Parsons. He also made changes to the Defensive Coordinator position, isolating the defensive issues they experienced last season.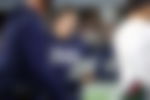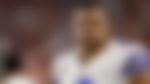 "So often we look at helping quarterbacks by – let's get them all these weapons. Well, what weapons do you want to get Dak Prescott? Do you know how Jerry Jones actually helped  Dak Prescott? He fought himself…
"He went defense, he got the best defensive player in the draft in Micah Parsons, he also replaced Mike Nolan as the defensive coordinator with Dan Quinn. With superstar young secondary coach Joe Witt." 
Dak Prescott and the Cowboys looking for a turnaround
Clark added that the Cowboys' roster now has a solid balance between veteran experience with explosive youth. So now, these players will get the opportunity to properly understand what is asked of them.
As for Dak Prescott, if he is able to return the way he and everyone else expects him to, he will be a huge bonus for the Cowboys. If all things go right, the Cowboys can win the NFC East.
ADVERTISEMENT
Article continues below this ad
"And so, now you have these veteran players to mix with some of these new young guys and edge rushers who get to play the way that they're supposed to and be exactly what we thought they would last year. I think this defense is much improved.
"And if Dak Prescott comes comeback in the way that we expect him to, if he's ready and if he's firing on all cylinders, this offense will be great. And if the defense could come in and do their part, this could be a team that wins the NFC East."
ADVERTISEMENT
Article continues below this ad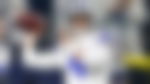 Will the Dallas Cowboys be successful next season? Let us know in the comments below.