Former NFL Player Turned Pro Wrestling Legend Goldberg Details Influence Of Football On His Wrestling Career: "I Beat Hulk Hogan In Front of 45,000 People"
Published 07/03/2022, 5:30 AM EDT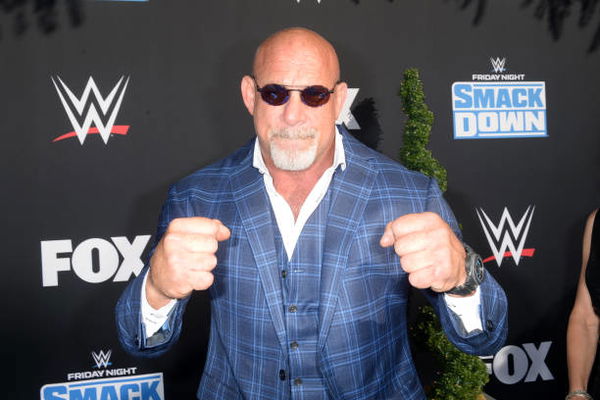 Bill Goldberg has become a living legend in the world of professional wrestling. But he is a man who also clings to his roots. Some fans would recognize the WWE Hall of Famer as a defensive tackle in the NFL. The legendary wrestler opens up about having football as an influence on his wrestling career.
Goldberg became 'The Icon' during his run in WCW. He was like a battle tank who demolished every opponent in his path. In both his runs in WCW and WWE, he prevailed as a champion and got the taste of gold. Aside from pro wrestling, his career roots germinated in the National Football League alongside the Atlanta Falcons.
ADVERTISEMENT
Article continues below this ad
Goldberg appeared on 'The Rich Eisen Show' to talk about his new A&E Biography: WWE Legends. During the show, he opens up regarding his pro football career's influence on his wrestling career.
Goldberg mentions, "After I beat Hulk Hogan in front of 45,000 people in Atlanta at the Georgia Dome where i played football; Um, they when we went off the air, Hogan and his minions beat me down and handcuffed me to the ring and spray painted me… And behold, comes out to save me is… I don't know 20 guys from the Falcons. Whether it's Jessie Tuggle or Jamal Anderson or Chuck Smith or Cornelius Bennett or Shane Dronett."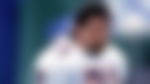 The WWE Hall of Fame recalls the moment as one of the most remarkable nights of his life. Professional wrestlers can be empathic as they also have the entertaining aspect of wrestling. But at that moment, Goldberg saw the most spectacular moment of his life while lying in the corner grinning.
ADVERTISEMENT
Article continues below this ad
Bill Goldberg and Kevin Greene used to be a WCW Tag Team
In WCW, Bill Goldberg established a legacy by being undefeated for 173 matches. But he was not the only one who jumped from football to wrestling. When the NFL schedule allowed, Kevin Greene put on a pair of wrestling soles for WCW. He spent a lot of time training inside the WCW Power Plant to look like he swore allegiance to it.
ADVERTISEMENT
Article continues below this ad
In his second match, he main evented a pay-per-view and had a fantastic time in the ring. He also collaborated with Goldberg, his former Rams colleague and roommate. The tag team had a feud with one of wrestling's most natorious stables, the nWo's Hulk Hogan, Kevin Nash, and Scott Hall. Greene also shared the squared circle with Syxx, Ric Flair, Rick Rude, Roddy Piper, and more.
Watch This Story: Aaron Rodgers, Snubbed in Favor of Tom Brady Last Year, Gets Nominated For Prestigious ESPYs 2022