Former NFL QB says Tampa Bay Buccaneers Could Be the Best Offense in NFL Next Year
Published 04/28/2021, 11:49 PM EDT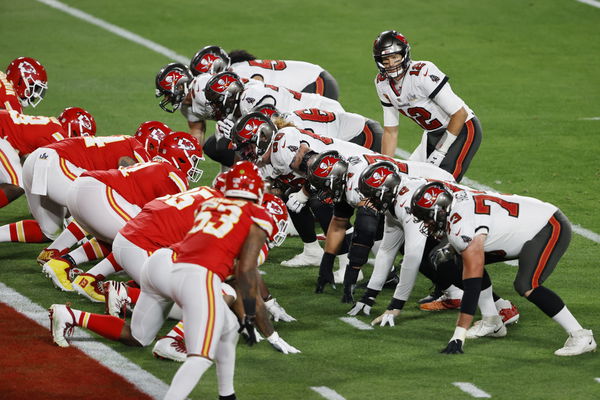 The Tampa Bay Buccaneers are looking to do it again next year. After winning the Super Bowl last season, the Buccaneers are doing everything in their power to go back-to-back next season. The Bucs have brought back all their starters from the Super Bowl last season.
Now, if reports are to be believed, they're on the verge of bringing back Antonio Brown. Because of this, one former quarterback thinks they will be the best offense in the NFL next season.
Former NFL quarterback Dan Orlovsky spoke on ESPN about the Tampa Bay Buccaneers. The analyst believed that the Buccaneers would be much better with the return of Antonio Brown, and new signing Giovani Bernard.
ADVERTISEMENT
Article continues below this ad
He said, "Think about this football team. It is significantly better than last year! Not a little bit, significantly better. AB is back, OJ Howard is coming, he tore his Achilles last year, he's coming back, and he's going to be healthy. They just signed Gio Bernard, who is going to be a pass-catching back for them." 
Tampa Bay Buccaneers – Best Offense in the NFL?
ADVERTISEMENT
Article continues below this ad
Orlovsky added that The Bucs could look to the NFL Draft to fix their defensive concerns. And if they use their draft picks properly, as they have done over the last two seasons, they would be a formidable team going into the next season.
The return of Antonio Brown and OJ Howard from injury will make the Buccaneers even stronger. Orlovsky doubled down on that and expressed his belief that the Buccaneers' offense would be the best in the NFL next season.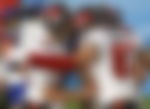 Will the franchise find the same success next season? They have done incredible work in the off-season to re-sign and bring back every player from the starting team of the Super Bowl. Furthermore, they're expected to bolster their team in the draft this year.
ADVERTISEMENT
Article continues below this ad