Former NFL Quarterback Thinks Josh Allen Could be the Most Physically Gifted Quarterbacks in the NFL
Published 02/21/2021, 3:07 PM EST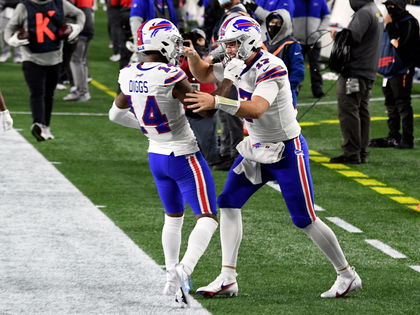 ---
---
Josh Allen is coming off a career year. He was the driving force behind the Bills' excellent season. Allen led the Bills to a 13-3 record in the AFC, just shy of the best record in the league behind the Kansas City Chiefs.
ADVERTISEMENT
Article continues below this ad
Furthermore, he led the Bills to the AFC championship game. However, he couldn't overcome the Chiefs. But it was a statement season for Josh Allen.
Former NFL quarterback Jordan Palmer spoke to Rich Eisen recently. Palmers has worked with Josh Allen extensively. He considers Allen one of the most physically gifted quarterbacks in NFL history.
ADVERTISEMENT
Article continues below this ad
Allen is a standout in almost every category in the NFL and continues to show his versatility on all ends of the field.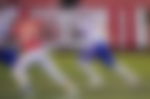 "We spend a lot of time together," he said. "I mean, the sky's the limit. If you put a list together of the most physically talented players ever to play the position, I don't know who else is on that list, but he sure is.
"He might be at the top of it in terms of – he's faster than most of the fast guys, and he's 245."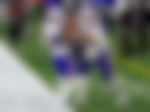 Josh Allen- A prime physical specimen
Palmer spoke further about his physical abilities. He noted that Allen is extremely quick and agile for a player of his size.
Furthermore, he noted that there are players who are fast but not good runners and vice versa. And Allen is strong in both categories. He added that Allen is one of the fun players that he worked with.
"I don't know if his arm is the strongest in the league or his pass is stronger, but it doesn't matter. There are two guys standing over there by themselves.
ADVERTISEMENT
Article continues below this ad
"The complete package. And then on top of that, there are fast guys who aren't good runners. There are slower guys who are good runners, he's a fast guy that's also a good runner. I'll just say this, he's really fun to work with."
Is Josh Allen the most physically gifted quarterback in the NFL? He has shown that he is one of the most elite quarterbacks in the league. And there is a lot of room for him to grow.
The Bills will be looking to improve on their performance from the last season, and with Allen, they have a good chance of doing that.
ADVERTISEMENT
Article continues below this ad