Former NFL Star Chad Ochocinco Prepares for His Boxing Debut as Part of Logan Paul vs Floyd Mayweather Undercard
Published 05/27/2021, 7:54 AM EDT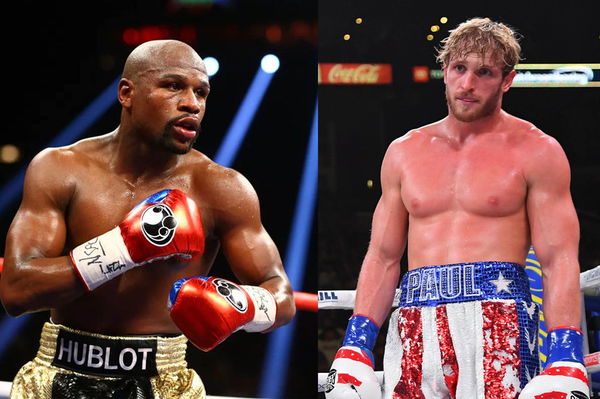 ---
---
The biggest white-collar boxing spectacle in history is almost upon us. Former 5-division World Champion Floyd Mayweather Jr. and YouTube star Logan Paul are set to square off against one another on June 6 at the Hard Rock Stadium in Miami Gardens, Florida.
ADVERTISEMENT
Article continues below this ad
With the Logan Paul and Floyd Mayweather fight being the main bout, the event will also feature undercards. And among them is set to be a tie between former NFL star Chad 'Ochcocinco' Johnson and bare-knuckle fighter Brian Maxwell.
Ochocinco has no prior experience with professional boxing while Maxwell is a 33-year-old MMA pro. And if there's not enough pressure already, the tie is set to be the curtain-raiser for the big-time event set to be viewed by millions across the globe. 
ADVERTISEMENT
Article continues below this ad
Chad Ochocinco looking to put on a show
While Ochocinco has never boxed professionally before, to the former Bengals wide receiver's credit, boxing is something that's been a part of his life for some time now.
Ochocinco has previously been seen training and sparring with fighters during his playing career. The wide receiver said that it's something he did during the offseasons to help him stay in shape.    
Incidentally enough, he's also been sparring at one of Floyd Mayweather's boxing clubs. But stepping into the ring to take on a professional fighter is a different challenge in itself.
"My goal is to get out alive. I want my face still intact. I want my kids to still know it's me. But I want to entertain. I don't want to embarrass those who put the time and energy into me," Johnson told ESPN.
The six-time NFL Pro Bowler earlier reportedly refused to fight former Cincinnati Bengals teammate Pacman Jones. Jones, a cornerback during his playing days was on the Bengals roster with Ochocinco during the 2010 NFL season. Talking further about his expectations regarding the fight, Ochocinco said he's looking to put on a show for the fans. 
"People who are buying tickets, people that are showing up, I want them to leave and say, 'I doubted Ocho, but to see him get in the ring, knowing that someone tried to kill (him). He put on one hell of a f—ing show."
Logan Paul keen to end
unbeaten record held by
Floyd Mayweather
Floyd Mayweather Jr, 44, is perhaps one of the greatest to ever step in the boxing ring. The former pro went undefeated throughout his career and finished with an incredible record of 50 wins with no losses to show for it.
ADVERTISEMENT
Article continues below this ad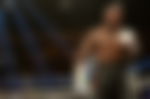 Logan Paul, on the other hand, is a social media influencer who is still looking for his first win even in white-collar boxing. Ochocinco's opponent, Maxwell, too is in search of his first professional win.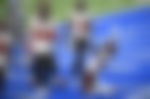 ADVERTISEMENT
Article continues below this ad
With the odds still heavily stacked against Chad Ochocinco, do you think the former NFL star can pull off a stunner at Miami?