Former NFL Star Explains Why Aaron Rodgers Situation is Different to Brett Favre in Green Bay
Published 05/17/2021, 2:30 PM EDT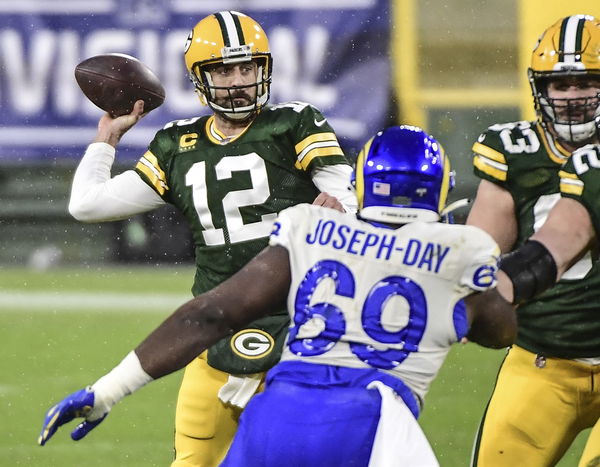 ---
---
Aaron Rodgers has not given any hint about his future. The reigning league MVP demanded to leave the franchise after years of problems. The tipping point for him was the franchise selecting Jordan Love in the draft as his replacement.
ADVERTISEMENT
Article continues below this ad
The Green Bay Packers made the selection keeping in mind that Aaron Rodgers may not have long left in him. But as he showed last season, Rodgers can still continue to play at the highest level.
Former NFL player Bart Scott spoke on ESPN about the Aaron Rodgers – Green Bay Packers situation. Many people have compared Rodgers' current situation with the Packers to that of his predecessor – Brett Favre.
ADVERTISEMENT
Article continues below this ad
However, Scott doesn't agree with that. He noted that both Favre and Rodgers were in different stages of their career. Favre was wrestling with the decision to retire from the NFL when the Packers selected Rodgers in the draft.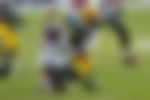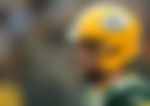 "This a different situation because now, players play a lot longer. And Brett Favre had been flirting with retirement for years, and talking about retiring in every off-season there was a saga about where is Brett Favre going to play?
"Was he going to retire? And he was holding the organization hostage to move forward and pay it forward. Aaron Rodgers has another five years in his career." 
Aaron Rodgers still has time to recover
Scott added that the Packers' decision to draft Jordan Love makes little sense given how young Aaron Rodgers is. Given how well he played last season, Rodgers showed that he has another few years left in him to continue playing at the highest level.
This decision has created some unfortunate circumstances and will create some hostility and tension in the locker room, given how the situation has played out.
"That means Jordan Love never plays so that means he chose wrong. And then he proved himself right by having the MVP caliber season and now they're caught with a mess.
ADVERTISEMENT
Article continues below this ad
"Now they're going to have a bad environment in the locker room where they should be a team that we're talking about contending for a Super Bowl.
"We don't even know if Aaron Rodger is ever going to take the field or he's going to be asking us who, where, what, and why on 'Jeopardy!'."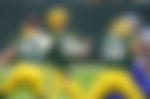 ADVERTISEMENT
Article continues below this ad
Where will Aaron Rodgers play next season? Let us know in the comments below.