Former NFL Star Names Chris Rock the Center Piece of Dave Chappelle's Unfortunate Onstage Blitz
Published 05/06/2022, 5:30 PM EDT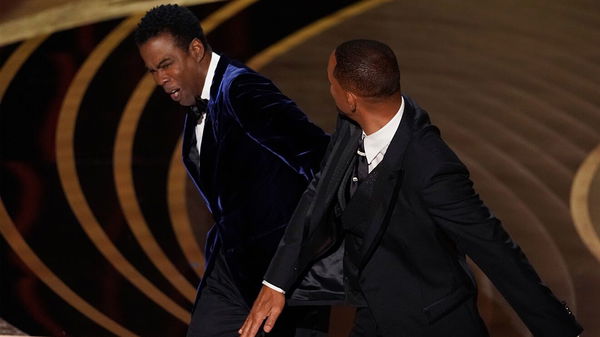 Former Buffalo Bills defensive end Marcellus Wiley gave NFL fans an audience perspective about the attack on comedian Dave Chappelle. The famous comedian was in the middle of his performance at the Hollywood Bowl in Los Angeles when he was ambushed. It gave fans a flashback to the Chris Rock-Will Smith Oscars incident. Even social media was flooded with information about it.
Wiley, who is also the current host of FS1's 'Speak For Yourself' show, shared to TMZ his view from the audience about the incident.
ADVERTISEMENT
Article continues below this ad
He states, "Yeah, I was in the building man, and it was crazy to be there. Lot of stars in the building, but the moment it occurred it was crazy because it was time to leave. Dave was leaving the stage and coming back for an encore." 
The 1-time Pro Bowler was also trying to find the funny side of the situation, claiming that the ambusher could have done a better job. Wiley was analyzing how he could have put work on his tackling and compared his attempt to escape to that of former NFL RB Barry Sanders. He also felt that it was part of the show and not happening as an attempt to hurt Chappelle.  
Marcellus Wiley believes that Chris Rock capitalized on the opportunity
The former NFL DE shares the similarity to comedian Chris Rock getting slapped by actor Will Smith during the 2022 Oscars. Wiley only believes the situation got real after seeing the security beating down the intruder. The intruder will not face charges of a felony from the Los Angeles District Attorney's Office. However, he will face charges with a misdemeanor under filing.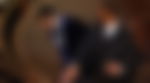 ADVERTISEMENT
Article continues below this ad
He adds that Chris Rock was also in attendance and took the opportunity to lighten the escalation of the situation. Wiley recalls stating, "The craziest moment was actually funny. It's when Chris [Rock] ran back on stage and grabbed the mic and was like, 'Was that Will Smith?'"
It appears the comedian has not forgotten about that situation and was quick to capitalize on the opportunity.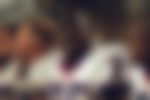 ADVERTISEMENT
Article continues below this ad
While the situation was perplexing for the audience, his statement paints a picture for the fans. But it seems Wiley will now be switching his focus in the coming months back to the Bills Mafia as the NFL season kicks off. 
Watch This Story: Brittany Matthews Shares More Photographs From Wedding Featuring Emotional Message to Patrick Mahomes