Former Pittsburgh Steelers feel that Ben Roethlisberger Won't Make the Playoffs because he is in a 'Bad Episode of Space Jam'
Published 07/22/2020, 1:47 PM EDT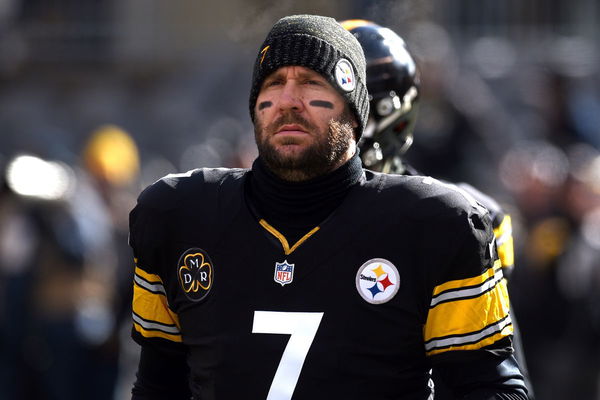 ---
---
Pittsburgh Steelers quarterback Ben Roethlisberger has had an eventful career in the NFL so far. He is a Hall of Famer, which explains his on-field prowess. But at the same time, the 38-year old has been included in various off-field troubles over the years. His injuries never seemed to leave him at peace. Last year, he could only play two games for the Steelers in an injury-ridden season.
ADVERTISEMENT
Article continues below this ad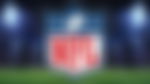 One thing is certain. Roethlisberger isn't getting any younger. His time of retirement might be nearer than he realizes. Back in 2018, when the Pittsburgh Steelers drafted Mason Rudolph, Roethlisberger didn't seem to be a happy man. He would have definitely wished to show his presence on the field, But unfortunately, his fitness issues came in the way.
ADVERTISEMENT
Article continues below this ad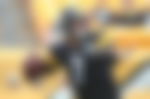 Will the Steelers play Ben Roethlisberger?
The Steelers had the worst quarterback situation as compared to any other team in the NFL. This year, they would certainly aim for sky-high goals, which they believe Ben can help them achieve. But is that even viable? Well, the former Pittsburgh Steelers and Washington Redskins safety Ryan Clark doesn't think so. Ryan believes that Roethlisberger would have to sit at the dugout because his team already has better player options.
The 40-year old appeared on the ESPN's TV show, 'Get Up' where he said, "Because he is a bad episode of Space Jam. They've got monsters all over in the AFC. They've got a monster in Patrick Mahome, and they have a monster named Lamar Jackson. And I don't care if you bring on Bugs Bunny, Daffy Duck. I don't care which one you bring in there, somehow the monsters are gonna win. So, you can get the Space Jam elevens on, but that don't you'll get to the Super Bowl. I think the Pittsburg still is gonna be really good. They have Mason in the quarterback, and Marcus Spears was my backup last year. But it does not matter. When they've got them, two boys, playing at the AFC, we will be watching Ben the same place as we watch him in the Super Bowl. Because we're just gonna go sit down together because he ain't going back."
ADVERTISEMENT
Article continues below this ad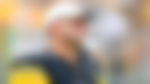 Controversial career
Not only has he been facing multiple injuries over the years, but Ben has also been accused of two sexual harassment cases during his career. In fact, he was suspended for four matches in 2010, when his second sexual assault accusation came under the spotlight. However, he has successfully transformed himself into a man of values. Or at least he thinks so. But in football, people don't judge a footballer's character. They look out for his playing capabilities. And Roethlisberger is certainly one of the best players in the modern history of the League. Now, it depends on whether he would utilize his talent or choose to fade away slowly.
ADVERTISEMENT
Article continues below this ad