Former NFL player Picks Saquon Barkley Over Christian McCaffrey As Top Running Back In The League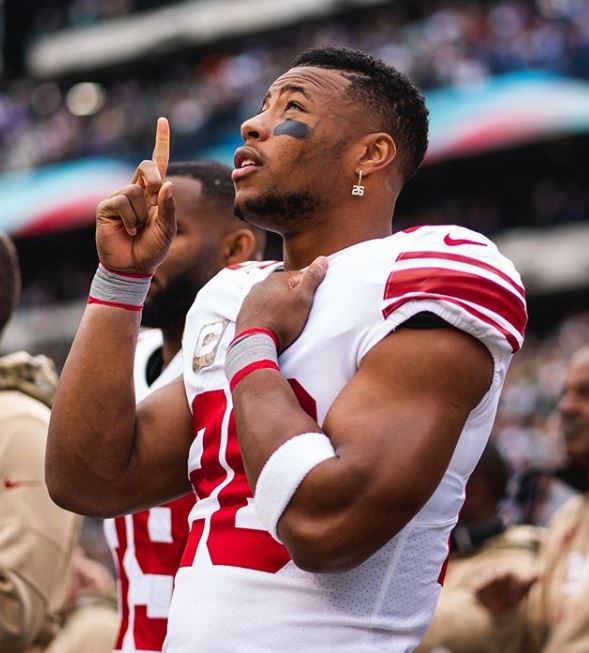 Saquon Barkley and Christian McCaffrey have been terrific in the NFL over the last two seasons. Both running backs registered 1,000+ rushing yards last year. They've been tipped for another stellar season in the league this 2020.
However, when it comes to a one-on-one confrontation, who would come out as the winner?
ALSO READ- 'That Kid Is Special" – Former NFL Super Bowl Champion Raves Crazy About Young Titans Wide Receiver
Emmanuel Acho ranks Saquon Barkley over Christian McCaffrey
In the latest installment of Speak For Yourself, host Emmanuel Acho delved into the comparisons between Saquon Barkley and Christian McCaffrey. Both running backs have been a class apart from the rest of their opponents over the last two years.
However, Acho is quick to tout the NY Giants man as the more superior running back.
Saquon has 24 carries of 20+ yards to McCaffrey's 12.

"When I'm specifically looking at a RB in a big picture, not just the team they're playing for… it's Saquon Barkley." — @EmmanuelAcho pic.twitter.com/UkUgyoF07H

— Speak For Yourself (@SFY) July 10, 2020
"Who would be the best player regardless of their team? It's simple, it's Saquon. Look at Saquon and what he does from a big-play perspective.
"Saquon and McCaffrey, both have started for two years. But Saquon, he's broken 67 tackles, McCaffrey's posted 52. Now, McCaffrey is a big-play guy, high-volume receiver.
"But Saquon, he's got 24 carries of 20-plus yards to McCaffrey's 12. Now, it's so hard to differentiate between really great and really greater because they are both elite and the top-two running backs in the league.
"But McCaffrey is known for being a high-volume receiver, he's set NFL record catching the ball. It's exactly what he does extremely well in addition to running the ball," Acho said.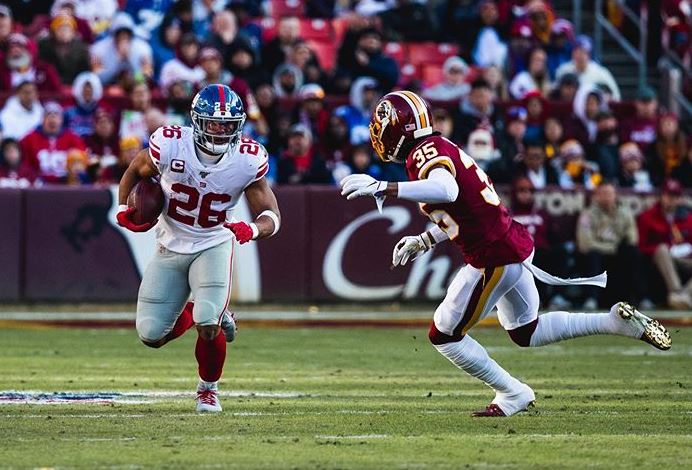 Saquon had a tremendous rookie season with the Giants in 2018. He set numerous league records as well. Barkley posted a 1,300+ yard rushing season at the end of his rookie year and also made the Pro Bowl team.
Barkley had another decent outing in the league last year. He crossed the 1,000 mark for rushing yards yet again. He also registered six TDs for the Giants.
This is exactly why Acho rates Barkley a bit higher above the equally impressive Christian McCaffrey. "But remember, they target him (Christian McCaffrey) eight times a game but he does catch seven.
"So when I'm specifically looking at a running back in a big picture, not just a team they're playing for, it's Saquon Barkley before it is Christian McCaffrey," Acho concluded.
ALSO READ- "Take The Sack, Throw It Away" – Former NFL GM Points Out Major Flaw From Kyler Murray Rookie Year