Former Pro Bowler Confident That Tua Can Guide the Miami Dolphins to Playoffs Without a Bit of Fitzmagic
Published 01/02/2021, 1:57 PM EST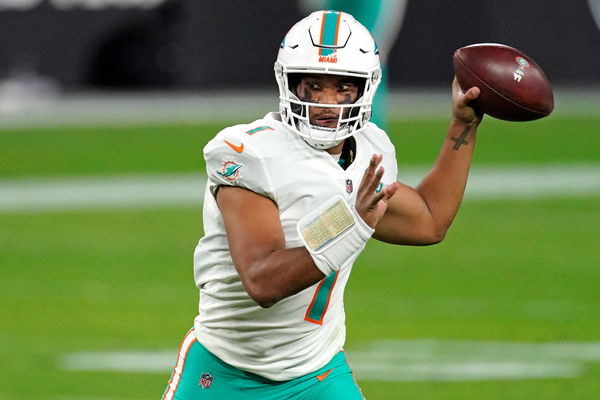 ---
---
The Miami Dolphins have been running a successful little experiment. The team led by Head Coach Brian Flores has been toying around with a 2 quarterback system for sometime now. And so far, it seems to be working.
ADVERTISEMENT
Article continues below this ad
Switching between rookie Tua Tagovailoa and veteran Ryan Fitzpatrick, the side have managed to get the best of both worlds so far this season.
But with Fitzpatrick set to sit out the team's crucial, playoff deciding penultimate regular-season game due to COVID, the onus now falls on Tua to steer the ship to the promised land.
ADVERTISEMENT
Article continues below this ad
No Fitzpatrick? No problem! 
Former Pro Bowler and Super Bowl winner Ryan Clark is one who believes that Tua has what it takes to guide the Dolphins to the Playoffs, even without the help of Fitzpatrick. 
"I love Fitzmagic. And I love what Fitzpatrick was able to do in that game against the Las Vegas Raiders. Remember, he came in against Denver and almost did the same exact thing, but threw an interception, late in that game to Justin Simmons.
"And so we kind of romanticize and fantasize about what Ryan Fitzpatrick truly is to his team and the games that he's been a part of," said Clark during a segment of ESPN's First Take.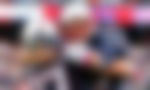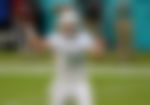 He also highlighted how Tua is the Miami Dolphins go-to man, regardless of the time Fitzpatrick spends on the pitch.
"Let's not forget, during the 6-2 run that they've been on with Tua Tagovailoa as the starting quarterback, he's been taking, not just the majority of the snaps, but over 85-90% of the snaps."
Tua the future for the Miami Dolphins
Clark said that despite his young age, Tua has been demonstrating the temperament and decision-making abilities the team needs to guide them towards a new era. 
"Tua Tagovailoa has been the quarterback of this team. He's been the starter, he's been the leader, and we have seen him play good football. So impressively sometimes that we talk about him being the franchise guy of the future," Clark said.
ADVERTISEMENT
Article continues below this ad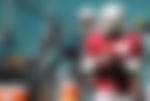 "And so to me, I think he has everything he needs in this situation. I think he's shown he's had this type of mettle before in college, and he'll show it again, against a Buffalo Bills team that's already clinched their playoff position," he added.
Regardless of the result against the Bills, the Dolphins can give themselves a pat on the back for exceeding everyone's expectations this season. 
ADVERTISEMENT
Article continues below this ad