Former Pro Bowler Talks About How Patriots & Belichick Pioneered the Use of Analytics in the NFL
Published 12/12/2020, 4:42 AM EST
By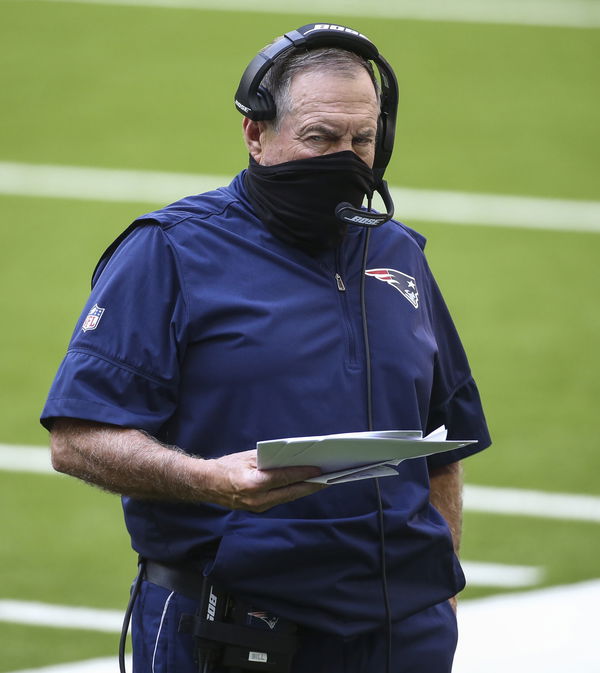 The New England Patriots under Head Coach Bill Belichick have gone on to establish themselves as arguably one of the most dominant outfits in the league's history. Belichick and the Pats were a match made in heaven.
With a knack for getting the right players to fit his system, the relatively quiet Belichick has been viewed as an old-school football coach who sticks to the basics to get the job done.
Former Cincinnati Bengals Pro Bowler Cris Collinsworth, however, feels that Bill Belichick is anything but.
ADVERTISEMENT
Article continues below this ad
New England Patriots and their representatives from Harvard, MIT, and Stanford
Belichick is serious when it comes to data mining. Collinsworth during a segment with the Ringer claimed that while the Patriots' Head Coach is seen as this old-school football coach, the reality was far from it.
"So at the combine, every year, teams go up and put on presentations for the team, right. So some organizations used to send in the defensive line coach, some sent in the head of PR, you know. I mean, this is at the beginning of all these days.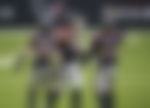 "The Patriots, and I'm not making this up, I think sent in three guys from Harvard, two from MIT and two from Stanford. Oh, yeah. Belichick's this old school football coach. Yeah, right! Those guys know exactly what they're doing," claimed Collinsworth.
Belichick has always been a data-driven individual. His ability to make the right calls often relies on pre-existing data crunched down and analyzed by a whole host of experts.
'Belichick is no fool'
The former Pro Bowler further emphasized that Belichick has shown over the years that he knows exactly what he's doing with the numbers at his disposal.
"Remember the whole Tom Brady incident where they went for it on fourth and two at the ending because they were playing Peyton Manning and everybody went, 'What?'
"I was calling the game and the only reason I didn't go crazy was because I was like, 'Bill Belichick is no fool'. He knows something that I don't know about going for it on his own 20-yard line. They don't make it. So it ends up sounding like a bad decision," said Collinsworth. 
Collinsworth was quick to point out how fine the margins are when it comes to making the right call in the NFL.
ADVERTISEMENT
Article continues below this ad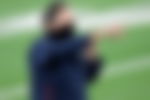 "But remember, with analytics, this is often a 51-49 decision. Which means, 49 out of a 100 times you're going to make the wrong call.
"You just have to be willing to live with that 2% spread that over the course of a season is gonna make you right," he added.
ADVERTISEMENT
Article continues below this ad
Belichick is the longest-tenured active Head Coach in the history of the NFL, and for good reason. The 68-year-old has a penchant for using numbers to his advantage.
However, Belichick's tactics have seemingly been falling flat as The Pats have been trudging through a season to forget. Will the highly experienced Head Coach dig his way out of this grave? Only time will tell.