Former Rams OT Reveals How Peyton Manning Used to Get Secrets Out From His Opponents During the Pro Bowl
Published 05/28/2022, 5:30 AM EDT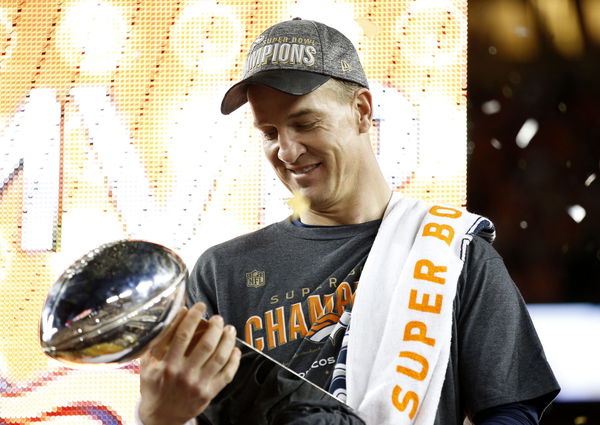 Peyton Manning is one of the greatest quarterbacks of all time. He had won it all during his career and has the respect of almost everyone. Even though he was a competitor, he had many friends around the league. Andrew Whitworth, the recently retired Rams offensive tackle, was one of those friends.
Andrew himself was a very respectable player in the NFL. Moreover, he won the Super Bowl with the Rams in his last season. He recently appeared on a podcast and shared one great story about Peyton Manning. 
ADVERTISEMENT
Article continues below this ad
Andrew said, "I thought it was the most amazing thing that in his 14th Pro Bowl, he walked around with a notepad and like, took notes and when he didn't have a notepad, still asked the questions and you could tell he was really like trying to memorize every little detail he could get out of somebody."
He further explained how Peyton would talk to other players in the Pro Bowl. He said, "Oh, hey you know, just walking up to Jason Witten and saying, hey man, you know, what? What do you guys, what days do you guys work on red zone during the season? Or how do you all put in your third-down package?" 
AW claims Peyton Manning used to get his rivals' plans during the Pro Bowl
ADVERTISEMENT
Article continues below this ad
Andrew Whitworth, revealed that Peyton certainly had a way to operate smoothly to get info from the players, which would be valuable for him, and his team the next season. He described his way and told, "He kind of gets every guy to just get super comfortable, throws a couple of jokes, pops of beer, and next thing you know, you've given him the entire game plan for, like, next season when you play him."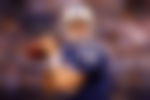 Peyton Manning played for the Denver Broncos and the Indianapolis Colts during his career and won two Super Bowls. He cemented himself as a franchise legend for two different teams. This is certainly a great achievement, and his game is something he will always be remembered for in the league.
ADVERTISEMENT
Article continues below this ad
Watch This Story: Kyler Murray Led Arizona Cardinals to Feature in 'Hard Knocks in Season' During NFL 2022 Regular Season
Edited By: Gurjyot Singh Dadial