Former Ravens QB Goes Public With His Opinion on Brittney Griner; NFL Twitter Doesn't Accept It
Published 08/05/2022, 12:08 PM EDT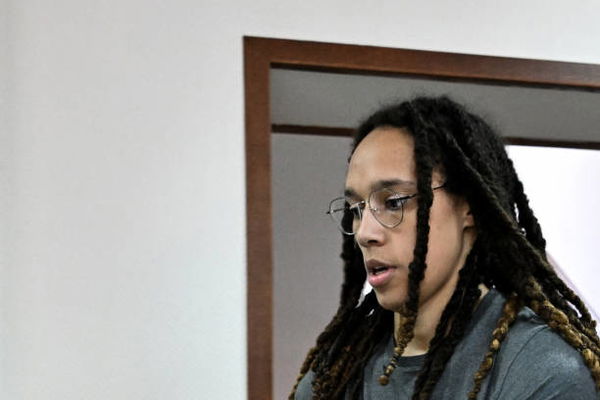 The American Sports division witnessed a shocker after WNBA star Brittney Griner suffered confinement in Russia. Professional sports enthusiasts and American citizens monitored the condition. The trial concludes with Griner facing a prison sentence. It has rocked the sporting world. While various entities lay their opinion, Robert Griffin III kept his stance with four words.
Brittany Griner had a Russian court trial awaiting. Despite her guilty plea, the court found The WNBA star guilty on Thursday of trafficking narcotics into the country. Additionally, Griner will now face a nine-year sentence in the Russian prison. The news erupted displeasure in various people's minds. Even Robert Griffin III did not hold his thoughts.
ADVERTISEMENT
Article continues below this ad
Response from people all over the world streamed in following the court's order on Brittney Griner. The news of her sentencing has prompted former Washington QB Robert Griffin III to call on the authorities to locate a means of bringing her home.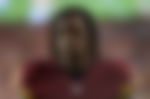 RG3 made a simple four-word sentence to support the WNBA player and also to bring her back to the States. Griffin and Griner both attended Baylor from 2009 to 2011.
BRING BRITTNEY GRINER HOME!!!

— Robert Griffin III (@RGIII) August 4, 2022
As per Sports Illustrated, Brittney Griner became a subject to detainment because of the alleged possession of an unauthorized object at Moscow Airport. Griner also entered a guilty plea in court on July 7 and asked the judge for mercy. The WNBA player claimed her crime but also said that it was unintentional. The offense carries a maximum sentence of ten years in a Russian federal penitentiary.
NFL fans do not agree with Robert Griffin III over Brittney Griner's case
Robert Griffin III came out to support one of his Baylor Sports companions. However, not all the NFL Universe members are on-board with the former Washington athlete and his thoughts.
A user questioned RG3 about why it was of any importance to him, and another user gave the answer.
I'm sure for a multitude of reasons? She's a Baylor Alum, Hard worker, Huge sports figure, and advocate for social justice reforms?

— Pyre (@akapyre) August 4, 2022
Another user asked 'Why' and gave some reasonings over Griner's offense.
Why?

She committed a crime, and will face consequences. She doesn't get a pass just because she's a WNBA player lo

— Will (@CountryMusicReb) August 4, 2022
Users continued to question Robert Griffin III and his opinion.
For what reason? Definitely not for the price that Russian is asking. Don't do the crime if you can't do the time. Simple as that. She should have been well aware their laws.

— Ryan (@ryanschade1) August 4, 2022
Another user gave their own opinion on the Brittney Griner situation.
She chose to take a illegal substance to a different country without checking the laws on it. It's a bad scenario but that's the way it is. Plus Russia isn't exactly friendly with the US right now so it's probably not a fair punishment but she's got to deal with that now

— NvMe Squirrel (@NVmeSQuirrel) August 4, 2022
Moreover, a user agreed with RG3's sentiment but also urges him to look over the others facing charges in Russia.
I agree with sentiment but…because she is famous? Have you looked into how many other people are locked up on drug charges on foreign soil? She should not have to spend 9 years there. But she is not different than the others you don't know their names.

— switchingitovertoAM (@switchingitove1) August 5, 2022
This user disagreed with the ESPN Analyst's appeal.
Sorry. But I disagree. If that were me and I had done that in Russia, the WH would've never taken a call about me.
If you go to a foreign country, you better know their laws and make damn sure you don't break them.

— BrannonGeo72 (@broncoguy72) August 5, 2022
A user said that Griner can come home —
but after learning her lesson.
She can come home after she's done her time. A very hard lesson, but one she needs to learn. Accountability, personal responsibility, and standing on her own two feet while owning her mistakes and without blaming ignorance, or someone else for the predicament she put herself in.

— Stephen Parker (@sdavisparker) August 4, 2022
ADVERTISEMENT
Article continues below this ad
A user made use of Newton's third law of motion to explain her stance.
She committed the crime now she must face the consequences I bet she'll check her luggage for illegal substances next time. For every action there's a reaction whether it's good or bad I hope others will learn from her mistake

— The Cruel (@TheCeaserEmper2) August 5, 2022
ADVERTISEMENT
Article continues below this ad
It remains to be seen if the US government will proceed with a prospective settlement to liberate Griner from Russia.
Watch This Story: What Is the Relationship Between Arch Manning, Peyton Manning & Eli Manning?