Former Seahawks Player Makes Explosive Claim Regarding the Future of Russell Wilson
Published 02/10/2021, 6:16 AM EST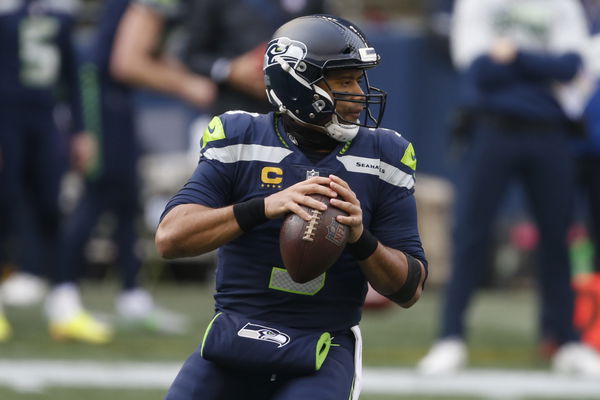 ---
---
With the NFL quarterback market being as crazy as it is this offseason, the possible inclusion of Russell Wilson to the mix has made it a whole lot more interesting.
ADVERTISEMENT
Article continues below this ad
Wilson recently openly came out to say that he wants to be more involved in personnel decisions. He even wanted to have a hand in picking the team's new offensive coordinator.
And according to some, Russell Wilson seems to growing impatient at Seattle. With his O-line letting him down multiple times in the 2020 season, some believe Wilson is looking to move on.
ADVERTISEMENT
Article continues below this ad
Is Russell Wilson looking to make a switch?
The seven-time Pro Bowler doesn't seem to be a happy customer. Taking multiple hits over the course of the 2020 season, Wilson feels he deserves better.
Now 32, Wilson is still one of the best quarterbacks in the league. But even he knows that without an efficient O-line to protect him, his chances of securing a second Super Bowl title look slim.
Former Seattle Seahawks wide receiver Brandon Marshall during a segment of FOX Sports' First Things First said that it looks increasingly likely that the QB is looking to move on from Seattle.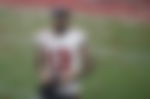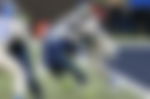 "Russell Wilson is beyond frustrated. I think Russell Wilson is trying to figure out how to move on in a classy way. That's what I truly believe," Marshall said.
"He's trying to leave the legacy that he did things the right way so other guys can follow that same blueprint. So I think he struggles with how to move on in a classy way."
ADVERTISEMENT
Article continues below this ad
Marshall said that Wilson would not want to leave the franchise given the great history they've shared in the past. And thus moving on the right way is important for the quarterback.
"(He wants to do it) in a way where people can look at him and say you know what, he still did it the right way. Because that's important for Russ," he added.
Will Russell Wilson seemingly unhappy with life in Seattle, which team do you feel should make a move for the star quarterback?
ADVERTISEMENT
Article continues below this ad