Former NFL Star Backs Lamar Jackson To Prove His Doubters Wrong in 2020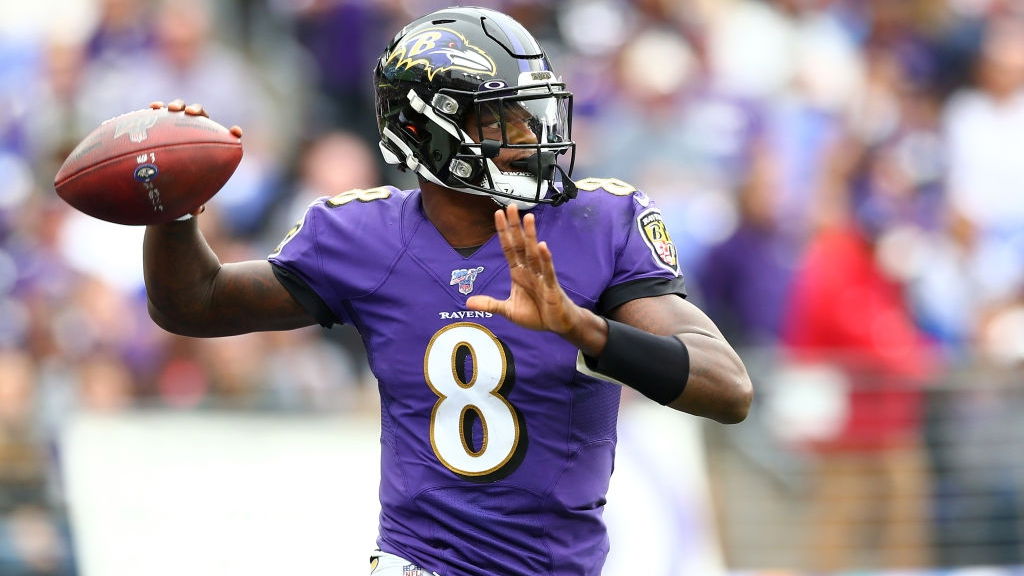 Not so long ago, Lamar Jackson found himself in an unfortunate situation in the 2018 NFL draft process. The former Louisville graduate was the fifth-quarterback who was selected. The Baltimore Ravens traded up with the Philadelphia Eagles to bring in Jackson in the first round (32nd overall). Prior to the draft, scouts were trying to get Jackson to enlist himself as a wideout rather than a quarterback. This was mainly due to his athletic prowess but the Heisman Trophy winner would not budge.
Fast forward to 2020 and you can see how his determination has paid off. Lamar became the first quarterback to throw for 3,000+ yards and rush for 1,000+ more in a single NFL season. His efforts earned him the 2019 NFL MVP award which he secured by a unanimous vote.
Despite his heroics in 2019, there are still some critics who are a bit skeptical when it comes to Lamar.
ALSO READ – "I don't think he understands who he is" – Tyrann Mathieu on Patrick Mahomes' Humility
Lamar Jackson or Kyler Murray – who is more clinical?
[youtube https://www.youtube.com/watch?v=HYbe979K0qo]
On a recent segment of ESPN Get Up, NFL experts Ryan Clark and Louis Riddick joined host Mike Greenberg to discuss a comment made by an unnamed league co-ordinator. The statement made was along the lines of how Kyler Murray would be tougher to defend against as compared to Lamar Jackson.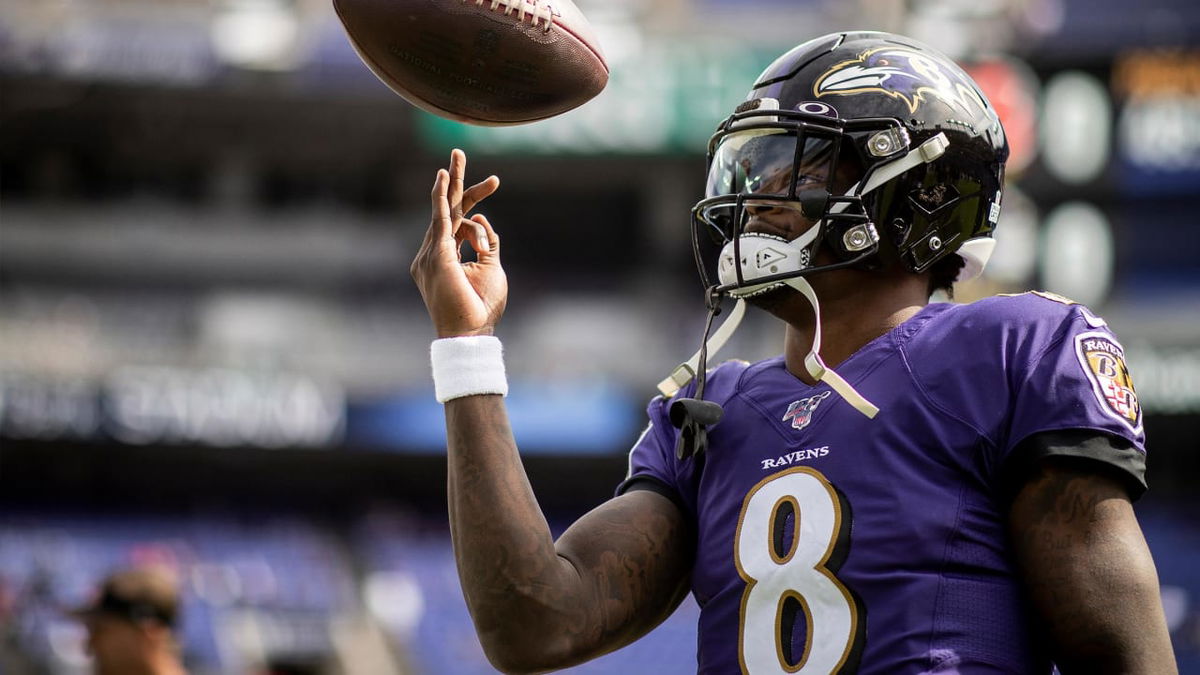 "Have we ever seen any quarterback neutralize the defensive line, linebacker core or a secondary, better than Lamar Jackson did with his legs last year? And yes, he has to improve in throwing the ball outside the numbers and Kyler Murray is definitely farther along in throwing the ball than Lamar Jackson is," Clark said on the show.
Jackson was flawless in 2019 which was his first year as a starter for the Baltimore Ravens. Under the tutelage of John Harbaugh, Jackson and the Ravens are one of the most feared offensive teams in the NFL. The Ravens finished the 2020 regular season with 3,296 rushing yards, the most in NFL history. They also became the first team in the league's history to average 200 passing yards and 200 rushing yards per game. Can they put their playoff heartbreak aside and pick up where they left off when the season starts?
ALSO READ – "It was a triple slap" – NFL Insider Slams Packers For Their Treatment of Aaron Rodgers