Former Steelers WR Juju Smith-Schuster Points Out Key Difference Between Patrick Mahomes and Future Hall Of Famer Ben Roethlisberger
Published 06/16/2022, 2:06 AM EDT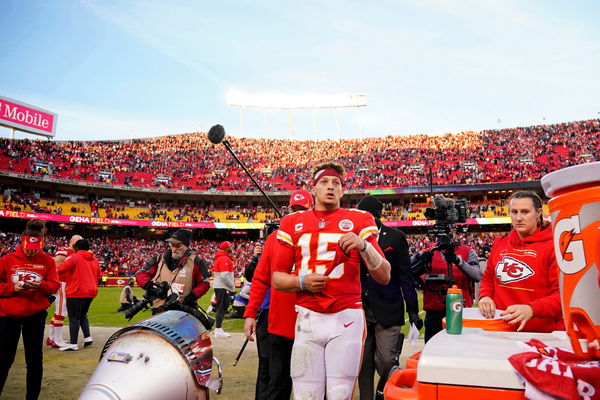 New Kansas City Chiefs WR Juju Smith-Schuster has quickly pointed out differences between his old and new quarterbacks. He noted a key difference in styles between his quarterback Patrick Mahomes and his former QB Ben Roethlisberger. Smith-Schuster felt that the Chiefs QB was staying alive and scrambling to make throws.
The Chiefs WR didn't mean it as an insult, as he was all praises for Mahomes after the minicamp on June 14. He said, "Today he did the no-look pass… I was like, 'WOW'!"
ADVERTISEMENT
Article continues below this ad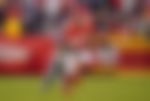 As the newly traded players need to get accustomed to the new team environment, the minicamp proved to be a good place for names like Juju Smith to get on the same wavelength as his offensive line teammates.
What does Juju Smith think of Patrick Mahomes and Ben Roethlisberger?
Former Steelers WR Juju has been accustomed to Roethlisberger's gameplay. Despite finding out that Patrick Mahomes wasn't as mobile as Ben, he quashed this later after Mahomes' exemplary no-look pass in the practice.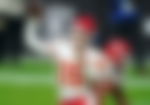 ADVERTISEMENT
Article continues below this ad
While the Steelers QB is set to be a Hall of Famer after an illustrious career, Smith's heroics can be put to use with the Chiefs. The WR recalled his no-look play with Mahomes that happened once before as well. He said, "I got one of those too, during the Pro Bowl and it went through my hands because I didn't expect him to throw the rock to me."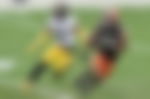 He added, "He was rolling out right and I was running across the field and he was looking straight down the field, but he threw a bullet straight to me and I'm running a shallow. And I was like, 'Okay, that's Pat.' That's what I've got to expect."
ADVERTISEMENT
Article continues below this ad
Although he is yet to become used to Mahomes' game; both would hope to get the Chiefs over the line with a new offensive buildup this season.
Watch This Story: Tom Brady, Aaron Rodgers, Patrick Mahomes, and Josh Allen get into an insane trash talk battle before the match