Former Super Bowl Winner Points Out What Tom Brady Must Do to Make a Deep Playoff Run
Published 01/04/2021, 2:43 PM EST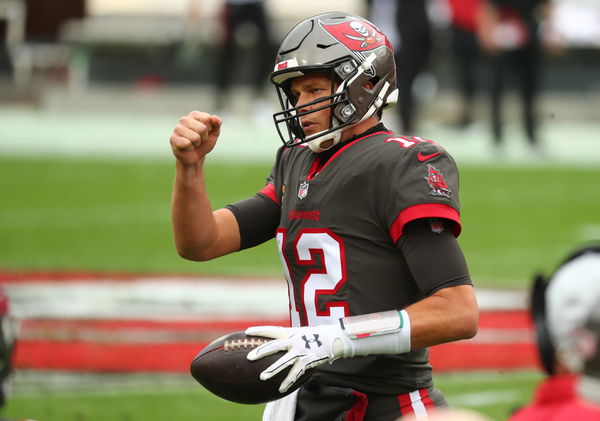 ---
---
Tom Brady is one of the greatest NFL quarterbacks ever to have played the sport. With 6 Super Bowls rings to his name, Brady is now chasing an unprecedented 7th.
ADVERTISEMENT
Article continues below this ad
Mounting a run for the Super Bowl with a new team, the Tampa Bay Buccaneers, Brady has received a fair share of criticism for a rocky start in Florida. 
But those days are long gone. Brady is back to doing what he does best and has his sights set on guiding the Buccaneers to the Super Bowl in their own backyard.
ADVERTISEMENT
Article continues below this ad
Tom Brady still has more left in the tank
During a segment of ESPN's Get Up, former Super Bowl winner Ryan Clark talked about how Tom Brady has left the ghosts of the past behind him to emerge as one of the best in the league. 
"The Buccaneers kind of hit a point in this season where they weren't the best team in the NFC. Many thought Tom Brady wasn't necessarily putting up the numbers that we thought would keep him in the MVP conversation," said Clark.
"And then you (Brady) finish with plus 40 (touchdowns). Then you get your team into the playoffs by winning 11 games. When you look at all these things that Tom Brady's done, all he's showing all year is that, 'I can still do this. The dude that's the goat, that's still me."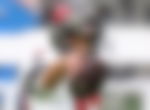 Performing under pressure, key to Brady's success
Brady's out with a clean pocket is on a different level. But under pressure, the former Patriots QB has endured a difficult time. 
"What happens when it gets a little mucky? What happens when there are some people around his feet… That Tom Brady falls to the bottom half of the league quarterback. So where does he go into the Playoffs?" said Clark. 
Clark, however, feels that if Brady can channel his experience, then it might be a different story. After all, playoff Brady is a spectacle to behold in itself.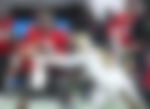 "The reason he's the GOAT is the way that his game rises and the level of his concentration heightens when the playoff starts. Well, that's why he's here and that's where they are," said the former Super Bowl winner. 
ADVERTISEMENT
Article continues below this ad
"When people get around his feet. When the pocket gets muddy. Does he turn into the Tom Brady we saw this year, or does he dig deep and find that championship mettle? He's gonna have to do that to get out of the NFC."
Brady may have had a season full of ups and downs, but when it comes to the Playoffs, no one does it better than TB12. 
ADVERTISEMENT
Article continues below this ad