Former Super Bowl Winner Questions Whether Sam Darnold is Good Enough to Play QB
Published 03/27/2021, 1:02 PM EDT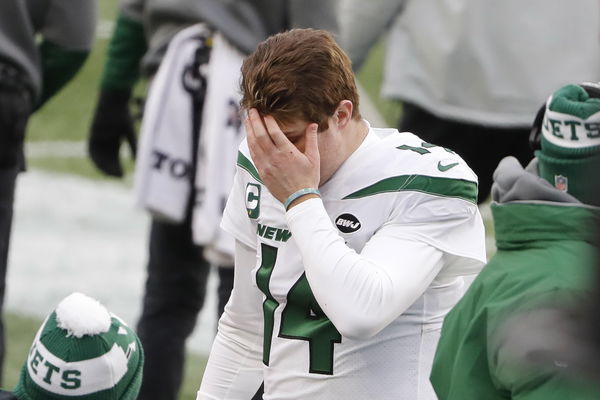 ---
---
Sam Darnold has had a difficult time in New York. The Jets' QB has been in the NFL for 3 years now, but is yet to show any signs of the promise that he once had.
ADVERTISEMENT
Article continues below this ad
Darnold has become a cause of frustration for Jets fans, because of how highly touted he had been coming into the team. But one former Super Bowl champ wonders whether he is good enough to be in the NFL.
Former Super Bowl champion Chris Canty spoke to Mike Florio about Sam Darnold. He noted that there still hasn't been enough to judge Darnold as a good or a bad quarterback.
ADVERTISEMENT
Article continues below this ad
He hasn't shown the NFL enough to determine how good or bad he truly is. Canty pointed to his poor record of turnovers as a sign of his fledgling stint in the NFL.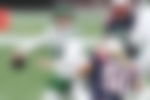 "I don't think anybody knows whether or not Sam Darnold is any good. That's the problem. Because we're through three seasons and we still can't make a definitive determination on what the kid is.
"He's got more turnovers than he does passing touchdowns, so that is a problem."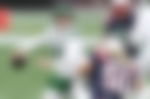 Is Sam Darnold good enough for the NFL?
Canty recalled a quote he heard from his former Head Coach, the great Bill Parcells, about a player's quality determination. He added that Darnold is approaching his 4th season and is yet to show any major improvement.
However, he did note that it was not entirely Darnold's fault. He has had some major front-office decisions go against him in a major way.
"I remember my former coach Bill Parcells used to always say – 'I'll give a player three years to show me what it can do, and then I'm going to make a decision on him.'
"We've gotten to three years with Sam, and we still have no clue as to what he is. In all fairness to him, the organization hasn't done him any favors."
Canty outlined the poor decisions that the New York Jets' front office took that hampered his development. From the firing of his first coach and General Manager to the hiring of Adam Gase, these decisions have stunted Darnold's development greatly. But he still hasn't shown what he can do if given the chance.
"They fired his Head Coach after his rookie year, they fired the General Manager that drafted him going into his second year. And then to make things worse, Chris Johnson decided to saddle him with Adam Gase, the 'quarterback whisperer.'
ADVERTISEMENT
Article continues below this ad
"So a lot of things have gone against Sam Darnold, but that still doesn't answer the question of whether or not the kid can play quarterback in the NFL."
Can Sam Darnold succeed in the NFL? It depends greatly on what the Jets choose to do. By all accounts, it appears as though the Jets will use their 2nd overall pick to select a quarterback, either Zach Wilson or Justin Fields.
So another team could take the gamble on Darnold, in the hopes that he returns to the promise that he showed during his collegiate career.
ADVERTISEMENT
Article continues below this ad