Former Super Bowl Winner Shannon Sharpe RIPS into the Dallas Cowboys for Loss Against the Giants
Published 01/04/2021, 1:05 PM EST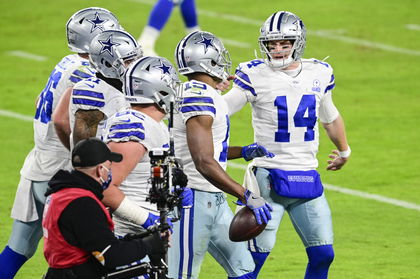 ---
---
The Dallas Cowboys wasted the last opportunity to redeem their NFL season. Last night, America's Team lost to the New York Giants 23-19. Their 10th loss of the season means that they are out of their playoff contention. After a poor season with a 6-10 record, the Cowboys are suffering through another poor outing.
ADVERTISEMENT
Article continues below this ad
Former Super Bowl winner Shannon Sharpe went on Undisputed this morning in a ruthless mood. He berated the Dallas Cowboys for their poor performance against the Giants and their overall season. Sharpe was adamant that the Cowboys were not a good football team.
.@ShannonSharpe on the biggest reason the Cowboys lost:

"They lost because they're a really bad football team. None of the teams they beat in their 6 wins are in the playoffs. All of the people they rely on to make plays game-in & game-out did not show up consistently." pic.twitter.com/L1ygfJCAK8

— UNDISPUTED (@undisputed) January 4, 2021
ADVERTISEMENT
Article continues below this ad
He said, "They lost because they are a really bad football team. They beat no teams above 6 wins, none of those teams made the Playoffs. So that is what happens. They are a bad football team. We've got to stop this."
Sharpe took the time to explain why the Cowboys lost last night and why they have suffered throughout the season. Sharpe pointed out the illogical thinking behind the offensive and defensive units attempting to compensate for their deficiencies. He believes that it was this irrational thinking that held the Cowboys back this entire season.
Dallas Cowboys fail to make an impact
Sharpe added, "Let me tell you why they lost. They were holding back. Because their defense has been suspect all year. So the offense started holding back. They wanted to make sure the defense was fresh before the off-season. You see how ridiculous that sounds?"
Sharpe concluded by taking aim at the Cowboys' quarterback Andy Dalton. Dalton had been deputizing for Dak Prescott, who suffered a season-ending injury early on.
For Sharpe, Dalton was the primary reason for the Cowboys' failure. But he also mentioned that other players in the team who were expected to perform did not hold up their end.
ADVERTISEMENT
Article continues below this ad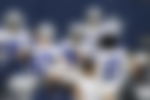 "Andy Dalton was terrible… This football team was terrible. All of the people that they were counting on top make plays game in and game out, week-in week-out did not show up on a consistent basis.
"None of them did. The game should have never even been this close. Andy Dalton was awful yesterday. If the Giants could catch, this game would have been over in the first half."
ADVERTISEMENT
Article continues below this ad
The Dallas Cowboys now called time on an awful NFL season. Their primary focus will be on ensuring that Dak Prescott doesn't leave the franchise as a free agent this season.