Former Super Bowl Winner Shannon Sharpe Says Bill Belichick Got Away With Draft Blunders in the Past
Published 04/04/2021, 3:32 PM EDT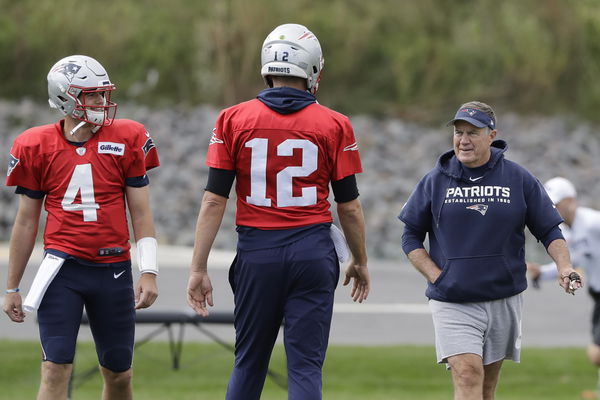 ---
---
Bill Belichick has a big chip on his shoulder going into this season. After a disappointing showing last year, there are several question marks around his pedigree.
ADVERTISEMENT
Article continues below this ad
Belichick's first season without Tom Brady in his team ended with the Patriots missing the Playoffs for the first time since 2008. And now, Shannon Sharpe asks some questions over Belichick's draft blunders.
Former Super Bowl winner Shannon Sharpe spoke about Bill Belichick on Undisputed. He believes that Bill Belichick has made several major mistakes in drafting players over the last few years.
ADVERTISEMENT
Article continues below this ad
Those mistakes, if made by another Head Coach in the NFL, would have cost them their job. But Belichick's pedigree and reputation protected him from that fate and not to mention the glory that came year after year, thanks to Tom Brady.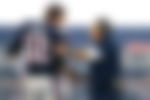 "You make a mistake, what do you do? Erase it out? A lot of people made the mistakes that he's made without his cachet, they're fired. You don't draft two tight ends in the third round, trade up to get one, and then go and replace him in free agency.
"You don't draft a receiver with your first-round pick two years ago and then go get two receivers and spend 30-40 million dollars to replace him."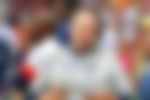 Is Bill Belichick getting away with mistakes?
Sharpe added that Belichick's name and legacy afford him more leeway to make these mistakes and not receive any criticism for them.
It was almost like he got to erase those mistakes out of existence. However, Sharpe did praise the New England Patriots' recent acquisitions, noting that they were far better than their predecessors.
ADVERTISEMENT
Article continues below this ad
"So because he's so accomplished, he's able to make mistakes and take that eraser and scribble out and write in the correct answer.
"I believe Jonnu Smith and Hunter Henry are better tight ends than what they had. I believe the two receivers that they got, Kendrick Bourne and Nelson Agholor are better than the receivers that they have on their roster." 
ADVERTISEMENT
Article continues below this ad
Can Bill Belichick redeem his draft mistakes from the past? The Patriots have made several strong signings during the off-season.
And they have the 11th overall pick in the 2021 NFL draft. The Patriots are targeting Justin Fields with that pick, but it is unlikely that the Buckeyes QB will fall out of the Top-10.