Former Teammate Says Russell Wilson 'Wants to Win Multiple Super Bowls'
Published 03/12/2021, 3:47 AM EST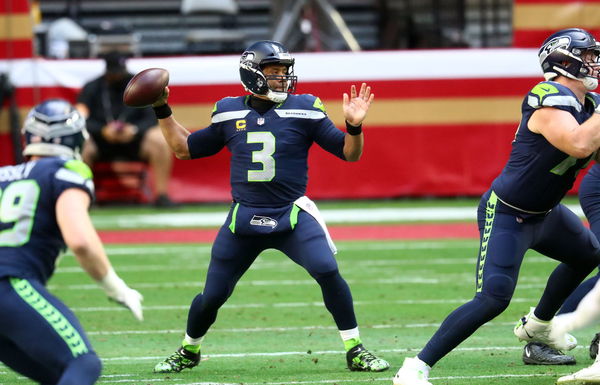 ---
---
Russell Wilson has been making the news recently. The former Super Bowl winner has been very vocal about the changes he wants in the Seattle Seahawks.
ADVERTISEMENT
Article continues below this ad
His comments sparked potential trade rumors, linking him away from Seattle. It is clear that Wilson wants to achieve Super Bowl success in his career.
Former NFL player Greg Olsen spoke to Colin Cowherd recently about Russell Wilson and the situation with the Seahawks. He believes that he wants the team to make changes so that he can capitalize on his window.
ADVERTISEMENT
Article continues below this ad
Russell Wilson has been one of the best quarterbacks in the NFL. However, his ambition is to win more Super Bowls soon enough.
"He's the most professional, high-level guy maybe I've ever been a part of regardless of position. But his legacy matters to him, and I don't blame him.
"He's a one-time, Super Bowl champ, one-time Super Bowl loser. That matters to him. He wants to win three, four, multiple Super Bowls, and he wants it to be on his back because that's the type of competitor that he is."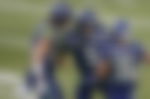 Russell Wilson focussed on winning more
Olsen added that while he understands the concerns of Wilson, he believes that the Seattle Seahawks have the right to run the franchise the way they do.
He noted that Pete Carroll is one of the best coaches that he played under, and he knows what it takes to lead the franchise back to success.
"He's one of the most impressive people running an organization I've ever been around. That doesn't mean I agree with everything, disagree… He runs a football team incredibly efficient, attention to detail, situations, coaching.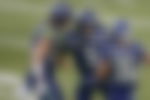 "His team meeting is 35 minutes and you sit there the entire time on the edge of your seat because it's not just wasted fluff. So I get it.
ADVERTISEMENT
Article continues below this ad
"Both guys know that they're capable of being amongst the all-time best. They just have a little bit of different philosophy on how it's done."
Will Russell Wilson win another Super Bowl with the Seahawks? The team will need to make some changes to bring him some more protection during games.
However, the Seahawks look slightly hesitant about bringing in more players to provide coverage for Wilson. Which side will end up getting their way?
ADVERTISEMENT
Article continues below this ad