Former Three-time Pro Bowler Believes The New York Jets Can Make A Leap Like Cincinnati Bengals
Published 05/24/2022, 9:30 AM EDT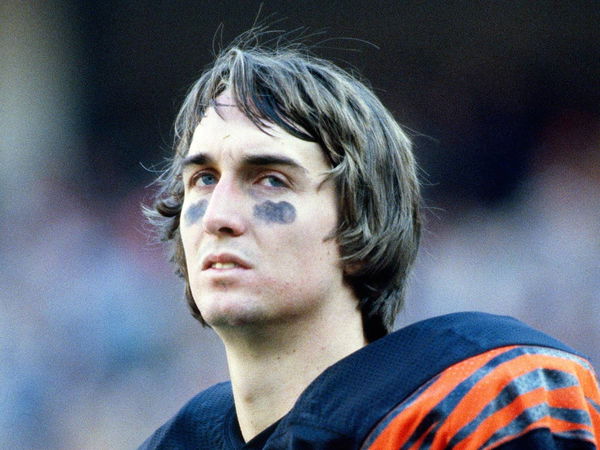 The Cincinnati Bengals had one of the most phenomenal seasons in history last year. The team went 10-7 and became the AFC champions. Football fans were really impressed with the performance of the club. A certain former NFL player thinks that the New York Jets can do some similar next season. 
Nobody knows the game better than the veterans, and Cris Collinsworth is definitely one of the best. He is intrigued by the performance of the Jets recently and chose them as his dark horse candidate for the next season. Could he be on to something here?
ADVERTISEMENT
Article continues below this ad
Cris Collinsworth keeping a close eye on the New York Jets
Cris Collinsworth is a former NFL wide receiver turned broadcaster. He played for the Cincinnati Bengals for seven years, from 1981 to 1988. Throughout his career, Collinsworth became a three-time Pro Bowler. The former Bengals receiver also hosts a podcast where he talks about football. In a recent edition of the Cris Collinsworth Podcast, the New York Jets were the center of attention. 
"I just feel like if there's a team out there that can make a jump this year and surprise everybody," said Collinsworth. the Jets, maybe they're that team this year. -They seem like a team who could potentially make a Bengals-Type leap." Some fans were shocked by the claims of Collinsworth, while others agreed with him.
The broadcaster is a fan of the addition of Mike LaFleur as the offensive coordinator. LaFleur can bring out a 49ers-type offense for head coach Robert Saleh. The franchise also made some high-profile draft picks. The most notable additions are Ahmad "Sauce" Gardner at cornerback. They also drafted Breece Hall at running back and Garrett Wilson at wide receiver. The Jets squad looks stacked and can make some noise for sure. 
ADVERTISEMENT
Article continues below this ad
The comparison with the Bengals may sound crazy, but the two sides do have some parallels. Just like Cincinnati in 2021, the Jets enter 2022 with a four-win season behind a second-year quarterback. Still, Zach Wilson has a lot to prove before he can claim the same level of success as Joe Burrow. 
ADVERTISEMENT
Article continues below this ad
Collinsworth has a lot of faith in Wilson and he is ready to put his money on the Jets. The franchise has not played a playoff game since 2010. So playing a Super Bowl game may probably won't happen next season. But at least they are taking a step in the right direction. 
Watch This Story: Quarterback Sensation Josh Allen Bluntly Warns Vets Tom Brady & Aaron Rodgers Ahead Of 'The Match'