'Does Not Have to be the Hero': Former White House Official Joins List of Tom Brady Haters
Published 12/26/2021, 9:14 AM EST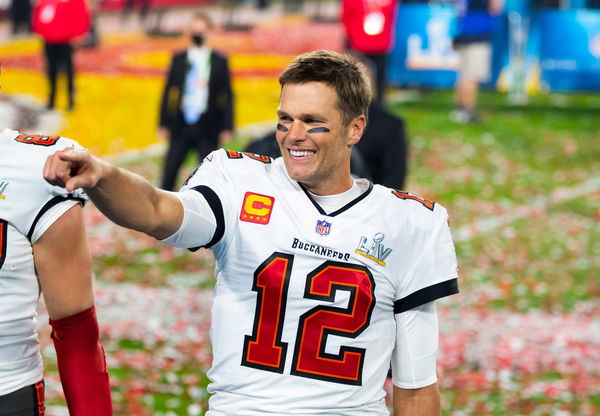 ---
---
Tom Brady has a lot of haters. That is the price you pay when you are as successful as Brady. Who wouldn't hate him? The man has it all. At 44, Brady is in his 22nd season in the NFL as a quarterback. He is the most recognizable NFL player around the world and has fans worldwide. He has thrown over 700 touchdowns has won the big one seven times; more than anybody in the history of the NFL. Above all, of that Tom Brady is married to the supermodel Gisele Bündchen. Brady is living the dream. The success of Brady seems to have made a former White House official his newest critic. 
ADVERTISEMENT
Article continues below this ad
Tom Brady's newest hater
ADVERTISEMENT
Article continues below this ad
Douglas MacKinnon worked as a writer in the White House during Ronald Reagan and George H. W. Bush's presidential runs. These days MacKinnon writes articles for The Palm Beach Post. One of his recent articles named 'Tom Brady is the G.O.A.T., but he still makes stupid decisions' was addressed towards the Buccaneers' loss against the New Orleans Saints. 
At the start of the article, Douglas praised Brady by writing, "Not only do I believe Tom Brady is the greatest quarterback in NFL history, but its greatest player. Period."
MacKinnon said that he understands Brady is a human after all and tends to make "home run" plays. 
ADVERTISEMENT
Article continues below this ad
"But a more logical way to look at that same issue is that precisely because you are without Godwin, Evans, and Fournette, you need to grind out those third-and-2s to get a first down. Then grind out the next 10 yards.… Tom Brady does not have to be the hero on every play." It is nothing new in the media industry. Whenever a player has one bad showing, everybody jumps on him. People always tend to forget everything they ever did and Judge the player on that one dangerous move. 
The rest of Tom Brady's season other than the New Orleans game
ADVERTISEMENT
Article continues below this ad
Tom Brady enters week 16 with a 67.1 pass completion percentage for 4,348 yards. This season Terrific Tom has made 36 touchdowns, and 11 interceptions. With his current form, experts have made some predictions for Brady. They believe he will end this season with a career-high 5,280 yards and 44 touchdowns. Tom Brady is still unstoppable.