Former WWE Champion Impressed By Lamar Jackson's Flipping Touchdown; Wants to See Him in a WWE Ring
Published 09/29/2021, 9:33 AM EDT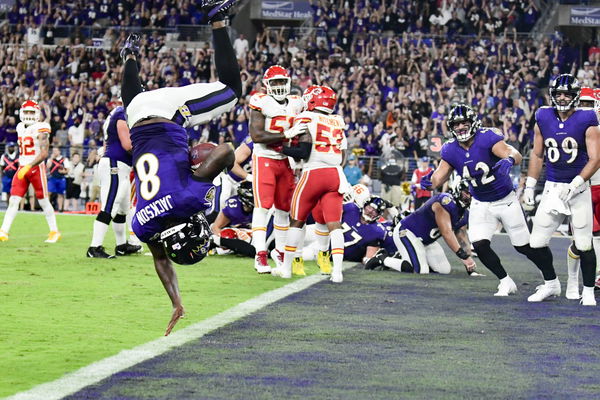 ---
---
Lamar Jackson turned heads in the M&T Bank Stadium after he somersaulted his way to a touchdown during the Sunday Night game against the Kansas City Chiefs, eventually winning it.
ADVERTISEMENT
Article continues below this ad
Although Lamar admitted he didn't quite stick the landing and missed a day of Baltimore Ravens training, WWE star Kofi Kingston believes otherwise.
ADVERTISEMENT
Article continues below this ad
Kofi wants Lamar Jackson in a WWE ring
Impressed with Jackson's sheer athleticism and energy to showboat, Kofi told TMZ Sports, "I would love to see what Lamar could do in a wrestling ring. He would be incredible."
No matter how inept his statement may seem, he seemingly has a point and a point to ponder on. Jackson's athleticism belongs in the ring as much as it does in the gridiron, and to see him perform in the WWE would be a delight to one's eyes.
Although he drew much criticism from Rich Eisen and other NFL analysts for his 'dumb move', but his energy would be appreciated in the world of Vince McMahon. "I'd give it a 10 out of 10," Kofi said of the flip. "I don't really care about the form … He was just out there showing off."
Lamar Jackson didn't quite stick the landing on his flip into the end zone 😅

— Billy Heyen (@BillyHeyen) September 20, 2021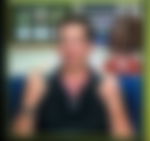 Lamar would flip well in the ring
ADVERTISEMENT
Article continues below this ad
The unnecessary flipping in the end zone may not be a very strategic move to perform in the NFL, but would certainly draw much attention when performed inside a ring with other heavily built beasts. "It'd just be a matter of getting the psychology aspect of putting matches together and stuff like that," Kingston says.
Kofi's remarks may intrigue the Ravens quarterback, but that idea seems far-fetched. However, the very notion of this idea would certainly be an overnight hit. Imagine if Lamar could ever in his lifetime could give a cameo in the ring.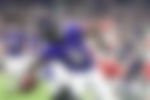 However, for the time being, the Ravens would need the youngster in the gridiron for the rest of the season rather than getting ground in the ring.
ADVERTISEMENT
Article continues below this ad