Frank Reich Reveals his strategy to stop Aaron Rodgers ahead of the next game against Packers
Published 11/19/2020, 1:48 PM EST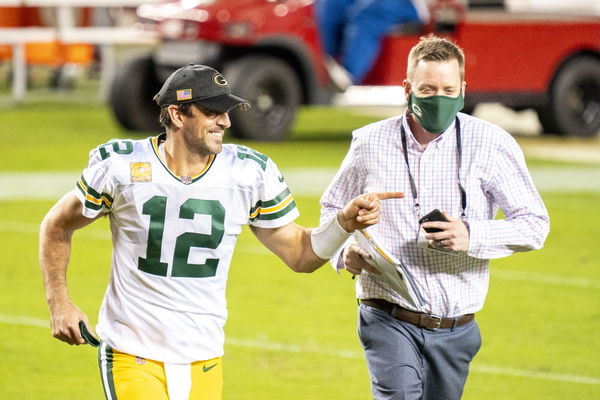 ---
---
Frank Reich, former quarterback and now the head coach for the Indianapolis Colts, talks about his team's ability to perform in the NFL. He also talks about their week 11 match against the Green Bay Packers. While he talks about the Packer's he gives away a few of his strategies, he has in place to stop their rising star, Aaron Rodgers.
ADVERTISEMENT
Article continues below this ad
Reich doesn't seem anxious about going against the Packers this Sunday. He smiled while giving out his thought out strategy. He seemed pretty confident about taking down the Packers, well if not taking them down, at-least putting up a good fight.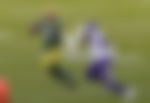 Aaron Rodgers, the quarterback for the Packers, has put across 2578 passing yards within the first 9 games of the season. He even scored  26 touchdowns and 3 interceptions, without breaking a sweat.
ADVERTISEMENT
Article continues below this ad
Reich, when asked about his opinion on Rodgers, he was all praises for the 36-year-old Quarterback.
Frank Reich joined GMFB to talk about the @Colts ability to compete with NFL's elite, QB Philip Rivers, balancing playing time among RBs, their Week 11 matchup against the Packers & his favorite comeback of his career.

"If we've learned anything, it's take them one at a time." pic.twitter.com/9gZQox6tny

— GMFB (@gmfb) November 17, 2020
ADVERTISEMENT
Article continues below this ad
"He (Rodgers) is a great player. We all have an immense amount of respect for him," Reich told Good Morning Football this week. As a former quarterback, you throw out those numbers–26 touchdowns, three interceptions–and that's commonplace for Rodgers." He further added, "That never ceases to amaze me, how a guy turns the ball over so few times like he does, with all the times he is pushing the ball down the field. "It's a tribute to who he is as a player and for how consistent he has been doing that as a player." 
But Reich seems prepared for the game on Sunday, and he has a few key strategies in his mind to tackle the Packer's rising star, Aaron Rodgers. He knows his strengths and his weaknesses. He is a former quarterback, and he knows a few ways the Colts may just be able to stop Rodgers from scoring points.
ADVERTISEMENT
Article continues below this ad
"We want to slow him down, we want to try to minimize the big plays, and, through a variety of different ways, we have to try to disrupt him a little bit in the pocket." is what Reich said when asked about Colt's plan to stop Aaron Rodgers.
Reich might have praised the Packer's rising star Aaron Rodgers but don't think it scares him. He is ready with his strategies in place, all we have to see is, would it be the Packers who take home another win or would the Colts prove to be No. 1 defense in the NFL once again.