Free Agent Cam Newton Gives an Honest Admission on Mac Jones After Getting Replaced by Him in New England Patriots
Published 06/08/2022, 4:35 PM EDT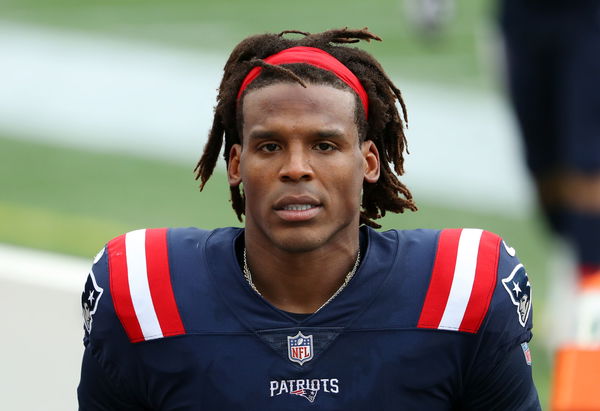 After Tom Brady left, Cam Newton took the charge at the quarterback position of the New England Patriots. He didn't have the best of years, but the sense around the franchise was Newton will be given more time. However, that changed pretty quickly after last year's draft.
ADVERTISEMENT
Article continues below this ad
The Patriots drafted quarterback Mac Jones from Alabama in the 2021 NFL Draft. It was soon declared that Jones will be the starting quarterback instead of Newton. The former Panthers quarterback didn't like the decision, and instead of being a backup quarterback, he asked to leave the team.
ADVERTISEMENT
Article continues below this ad
Following his departure from the New England Patriots, Cam Newton later signed with the Carolina Panthers again. He recently gave his honest thoughts on Mac Jones. Even though he was replaced by Jones, Cam Newton didn't have any negative feelings toward the young quarterback.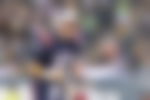 Newton said, "I was with Mac Jones, Mac Jones is going to be a great quarterback. I would put Mac Jones at that twenty-ish threshold. He's a young gun. Obviously with the guys that they're going to build around him from the defense, special teams, offensive side…"
Cam Newton might return to the Carolina Panthers
There is a very high possibility that Cam Newton will be in Carolina once again for the next NFL season. Newton is currently a free agent, and the Panthers might need to recall their former quarterback.
ADVERTISEMENT
Article continues below this ad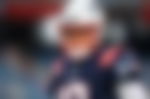 The Carolina Panthers need a veteran QB in their locker room. The franchise can benefit from the presence of Newton. He can still play and ball out for them. Moreover, he can provide his valuable experience to the rookie quarterback Matt Corral.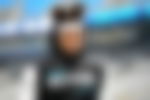 If Cam Newton eventually ends up on the Panthers, he'll have an opportunity to redeem himself. If Newton has time to adjust to a new team, he can be a valuable contributor.
ADVERTISEMENT
Article continues below this ad
Watch This Story: Colin Kaepernick Donated His Sneaker Collection in Epic Show Of Kindness to Help the Homeless