'Free OBJ': LeBron James Pushing for Odell Beckham Jr Trade Out of Cleveland Browns
Published 11/03/2021, 5:35 AM EDT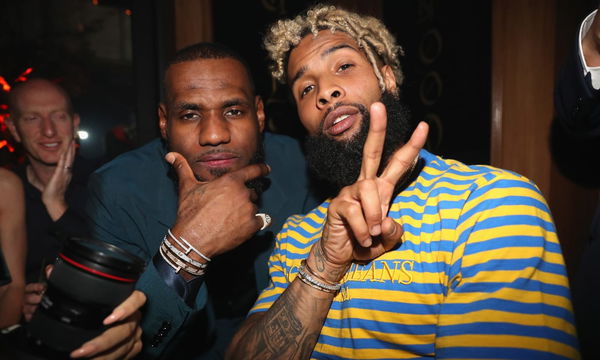 ---
---
LeBron James may not be a local hero in Cleveland anymore, but he still has a healthy respect for the local sports teams. This means LeBron still backs Cleveland Browns in the NFL. Few bother about this in Los Angeles, but Cleveland really has its eyes on what LeBron says. Recently, the Lakers superstar has made it clear he wants his friend, Odell Beckham Jr, out of Cleveland.
ADVERTISEMENT
Article continues below this ad
LeBron James pushing for Odell Beckham Jr trade
ADVERTISEMENT
Article continues below this ad
With the trade deadline drama at a fever pitch, many awaited one high-profile trade that would set the internet ablaze. Some expected it to be Deshaun Watson moving to Miami or Carolina, while some wanted to see a former Pro Bowl star start a new life at a new franchise. But the most eagerly awaited move was Odell Beckham Jr escaping Cleveland.
Make no mistake, Cleveland Browns are a terrific team with an excellent coach and wonderful quarterback. Even in Baker Mayfield's absence, Case Keenum has kept them afloat. Unfortunately, their recent loss to Pittsburgh Steelers has left them dead last in their division. With the OBJ trade related drama ongoing, it's hard to maintain their focus on playing football.
Hence, many hoped to see OBJ gone from Cleveland, so the franchise can rebuild itself. However, few expected a high-profile athlete like LeBron James to endorse his trade. King James took to Twitter and wrote, "OBJ will show again why he's special." He even mentioned 'WR1', an obvious indication that OBJ needs to play in a superior role.
But where exactly will OBJ find solace? Some claim Green Bay Packers would rule the NFL with OBJ, while LeBron's tweet hints at a potential stint in a LA-based franchise. Both the Rams and Chargers would benefit from OBJ. Justin Herbert and Matthew Stafford are two fine quarterbacks, who would become legends with a target like OBJ to aim at.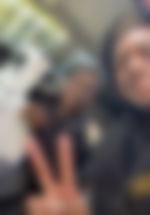 What factors led to OBJ wanting to leave Cleveland?
 

View this post on Instagram

 
ADVERTISEMENT
Article continues below this ad
Over the years, we've seen many phenomenal players come and go, but a few special ones hung around. Odell Beckham Jr entered with all the hype, but his performances fizzled eventually. An unfortunate injury in 2020 almost ruined his career, but only shaved off a couple of years of playing time instead.
There are factors that led to OBJ wanting to leave Cleveland. The first factor is his lack of chemistry with Baker Mayfield. Mayfield has a better completion rate with every wide receiver in the franchise not named Odell Beckham Jr. His completion rate with OBJ is pathetic, making it the biggest reason he'd want to leave.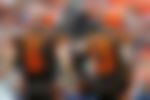 Second, OBJ is one of the most high-profile players in the NFL to not win the Super Bowl. Despite Pro Bowl and Offensive Player of the Year honors, the Lombardi Trophy has eluded him. Several analysts claim OBJ can win the Super Bowl if he goes to the Packers. That's something we're sure about. And finally, the last reason he'd want to leave is money, and the Browns don't have a lot.
ADVERTISEMENT
Article continues below this ad