From Defensive End to Linebacker – The Rise of Penn State's Micah Parsons
Published 04/28/2021, 4:42 PM EDT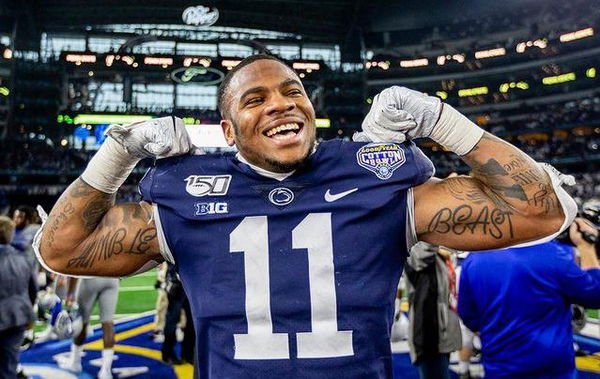 ---
---
Ever since his high school days, Harrisburg-born Micah Parsons has built up quite a reputation for himself. He attended Central Dauphin High School for two years. Later, Parsons earned a transfer to Harrisburg High School, where he played as a defensive end, and as a running back in his senior year.
ADVERTISEMENT
Article continues below this ad
He also played varsity basketball. Following that, Parsons was regarded as a 5-star college recruit. A host of Division I colleges such as Nebraska, Georgia, Oklahoma, Ohio State, and even Nick Saban's Alabama tried to recruit him.
ADVERTISEMENT
Article continues below this ad
But it was Penn State coach James Franklin who won the race for Parsons' signature in 2018. However, he had to be content with a position switch as his college team opted to field him as a linebacker.
He featured extensively during his freshman and sophomore years. Parsons finished his Big-Ten career with 19 tackles for loss, 6.5 sacks, and 6 forced fumbles. However, he opted out of the 2020 Big Ten season due to the outbreak of the COVID-19 pandemic.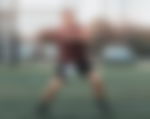 Micah Parsons record; Is he the best linebacker in the 2021 NFL Draft?
The Pennsylvania-born youngster grabbed headlines when he decided to sit out last season. However, he maintained that it was something he had to do and stood by his decision.
Despite being away, Micah Parsons' performances in 2019 have seen him established himself as one of the top linebackers in the 2021 NFL Draft.
When addressing his time away, he said, "I was a blessing and curse. It was a curse because I wasn't playing football and able to compete. With all the injuries and lack of prep that so many teams had, I feel like it was a blessing because you never know what could happen out there."
ADVERTISEMENT
Article continues below this ad
"I don't think a lot of teams got to prepare, and that's why you saw a lack of defense and mentality out there … Definitely wasn't fun just sitting on the couch, working out. Same schedule every day, no different. It sucked a little bit," Parsons said on the CFB Podcast with Herbie, Pollack and Negandhi.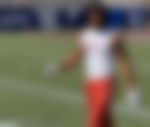 ADVERTISEMENT
Article continues below this ad
Parsons earned numerous plaudits while playing for Penn State. He was awarded the Butkus–Fitzgerald Linebacker of the Year award in 2019.
The 21-year-old is reportedly an option for Jerry Jones-owned Dallas Cowboys, who own the #10 pick this year. But only time will tell if this young kid makes a name for himself in the NFL or fizzles out.